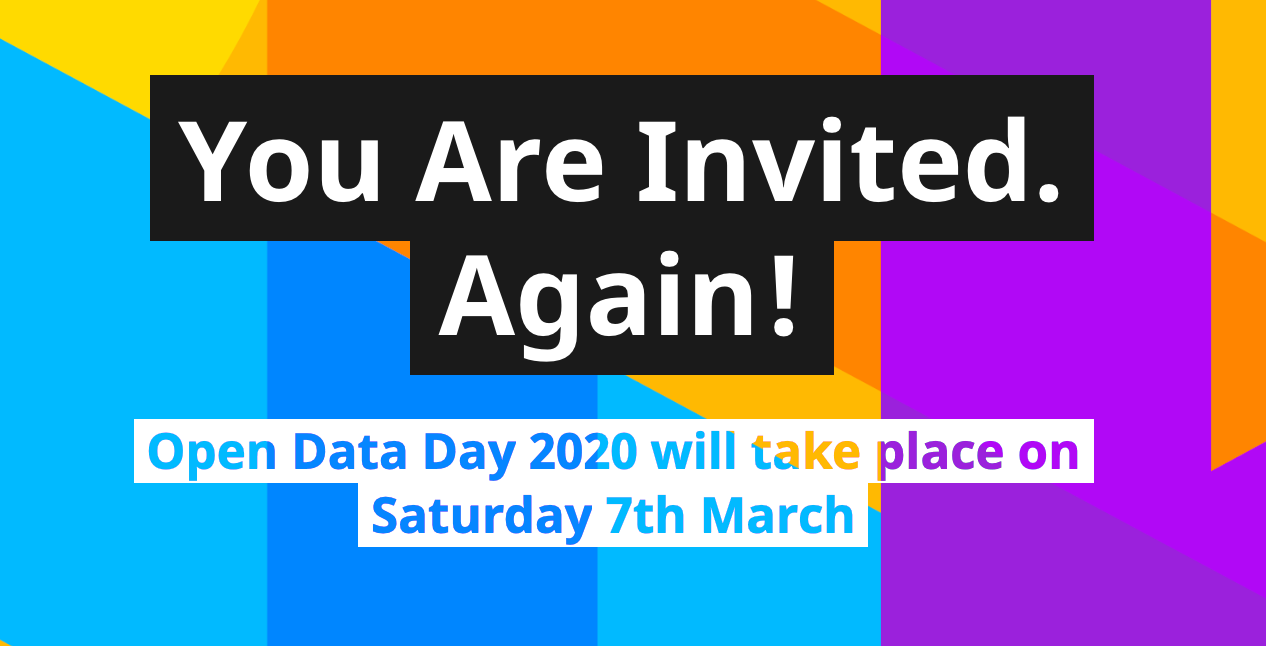 The Open Knowledge Foundation is happy to announce that dozens of organisations from all over the world have been awarded mini-grants to support the running of events that celebrate Open Data Day on Saturday 7th March 2020.
Thanks to the generous support of this year's mini-grant funders – Datopian, the Foreign & Commonwealth Office, Hivos, the Latin American Open Data Initiative (ILDA), Mapbox, Open Contracting Partnership and Resource Watch – the Open Knowledge Foundation will be giving out a total of 67 mini-grants to the organisations listed below in order to help them run great events on or around Open Data Day.
We received 246 mini-grant applications this year and were greatly impressed by the quality of the events being organised all over the world.
Learn more about Open Data Day, discover events taking place and find out how to get technical assistance or connect with the global open data community by checking out the information at the bottom of this blogpost.
Here are the organisations whose Open Data Day events will be supported by mini-grants divided up by the tracks their events are devoted to:
Environmental data
Tracking public money flows
Open mapping
Data for equal development
About Open Data Day
Open Data Day is the annual event where we gather to reach out to new people and build new solutions to issues in our communities using open data. The tenth Open Data Day will take place on Saturday 7th March 2020.
If you have started planning your Open Data Day event already, please add it to the global map on the Open Data Day website using this form. 
You can also connect with others and spread the word about Open Data Day using the #OpenDataDay or #ODD2020 hashtags. Alternatively you can join the Google Group to ask for advice or share tips.
To get inspired with ideas for events, you can read about some of the great events which took place on Open Data Day 2019 in our wrap-up blog post.
Technical support
As well as sponsoring the mini-grant scheme, Datopian will be providing technical support on Open Data Day 2020. Discover key resources on how to publish any data you're working with via datahub.io and how to reach out to the Datopian team for assistance via Gitter by reading their Open Data Day blogpost.
Need more information?
If you have any questions, you can reach out to the Open Knowledge Foundation team by emailing network@okfn.org or on Twitter via @OKFN. There's also the Open Data Day Google Group where you can connect with others interested in taking part.
Stephen Abbott Pugh was content development manager for the Open Knowledge Foundation.