On Saturday 2nd March 2019, groups from around the world organised over 300 events to celebrate, promote and spread the use of open data. In this blog, we wrap up the ninth edition of Open Data Day with a summary of all that happened across the globe, as well as a look ahead to the future.
This year's edition saw a total of 325 events registered in the opendataday.org map around the world, with a record total of 26 events in Nepal, and 57 events in Japan! This shows that Open Data Day is well established and a growing community.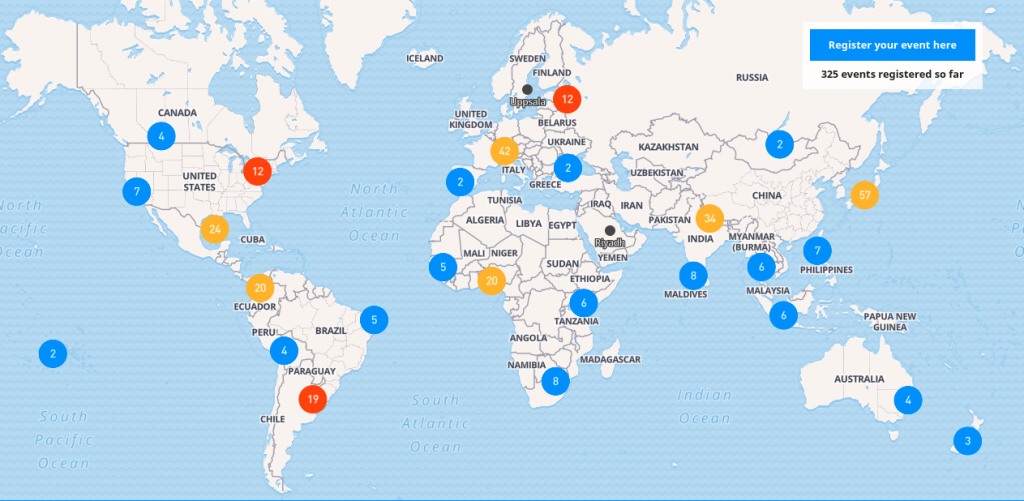 With so much happening, the online spread of news on Open Data Day was also impressive: the hashtag #OpenDataDay was used extensively to share live updates on events via Twitter. We summarised some of the highlights during the day itself: you can check up on what happened on the different continents here: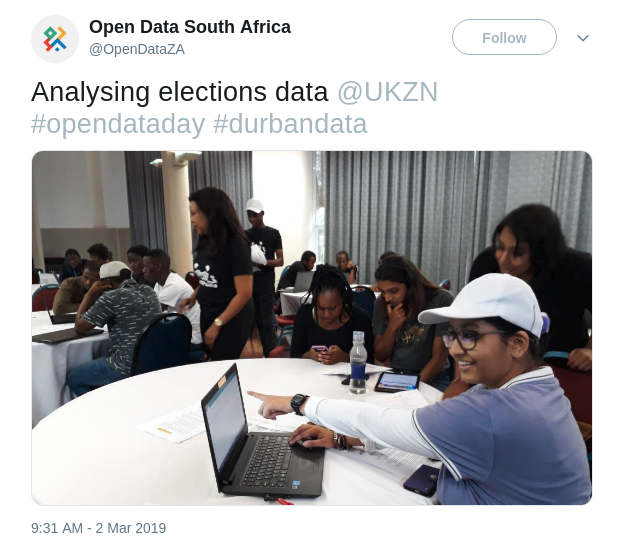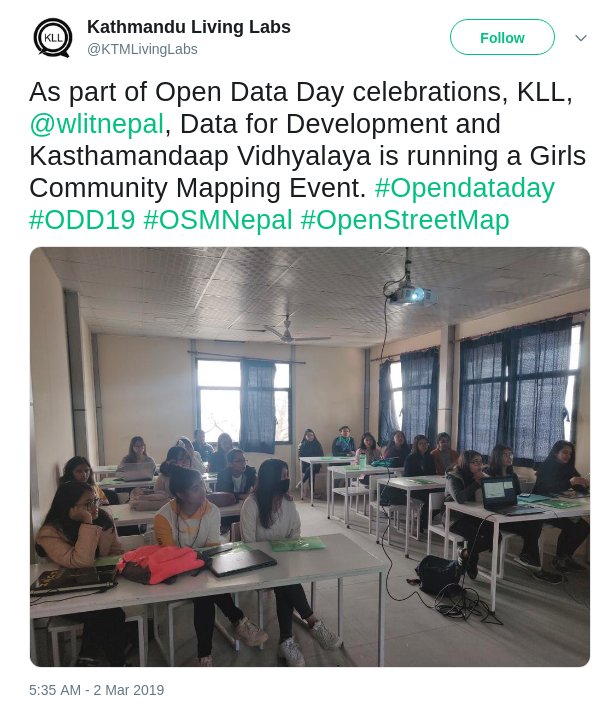 Open Data Day survey
To prepare well for next year's edition, we want to learn more about the people behind these events. We know open data looks different from place to place and the needs to make Open Data Day happen are different as well. That is why we created a brief survey to learn a bit more about this needs and be able to foster and support all of you better – many thanks in advance for your contributions!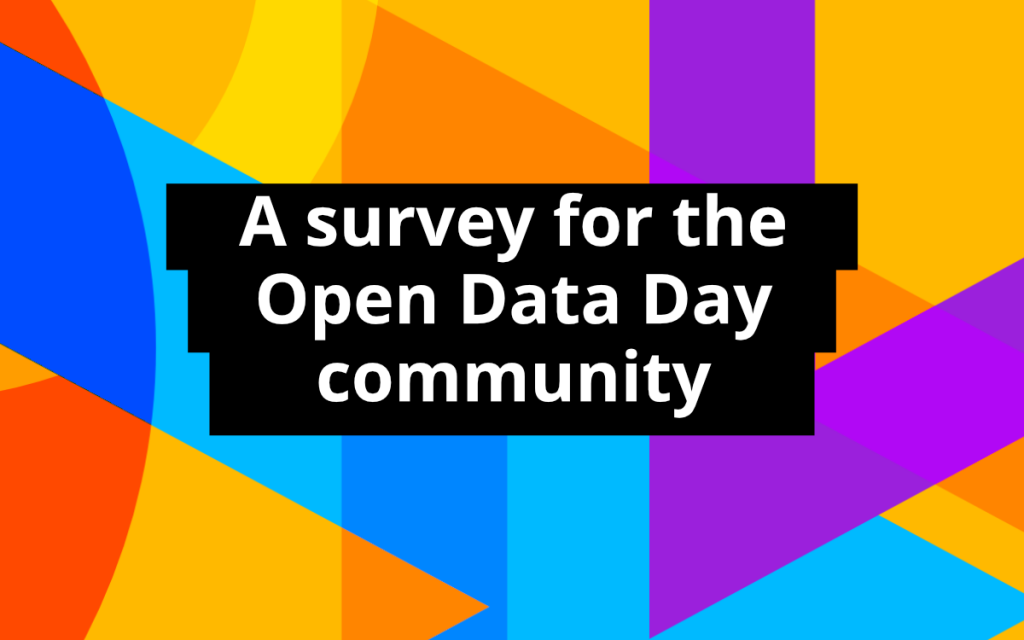 Mini-grant scheme
This year, 40 events received funding through the Open Data Day mini-grants scheme funded by the Open Contracting Program of Hivos, Mapbox, Frictionless Data for Reproducible Research, the Foreign and Commonwealth Office of the United Kingdom,  the Latin American Initiative for Open Data (ILDA) and the Open Contracting Partnership. This year, the focus was on four key areas that we think open data can help solve: Follow public money flows (particularly focusing on Open Contracting), Open Mapping, Open Science and Equal Development.
Following on the success of the 2018 edition, we set up a blogging schedule that connected the different events. Mini-grantees were linked to each other based on a similarity in topic, location or type of event. This resulted in a series of Open Data Day blogs that reported on activities from different angles, and also in more contact between the different organisers – something we hope will extend also beyond the actual event itself. Below is the list of all blogs of this edition per topic, for easy future reference:
Follow Public Money Flows
Open Mapping
Open Science
Equal Development
Many thanks to everyone who contributed to making this Open Data Day a success!
As Communications Officer, Lieke works on increasing the profile and awareness of Open Knowledge Foundation projects online. She previously coordinated the OpenGLAM initiative, promoting free and open access to digital cultural heritage data and has been managing European projects in the areas of open cultural data, open access and open science. She is based in Berlin, where she also serves as Community Director of the Disruption Network Lab.