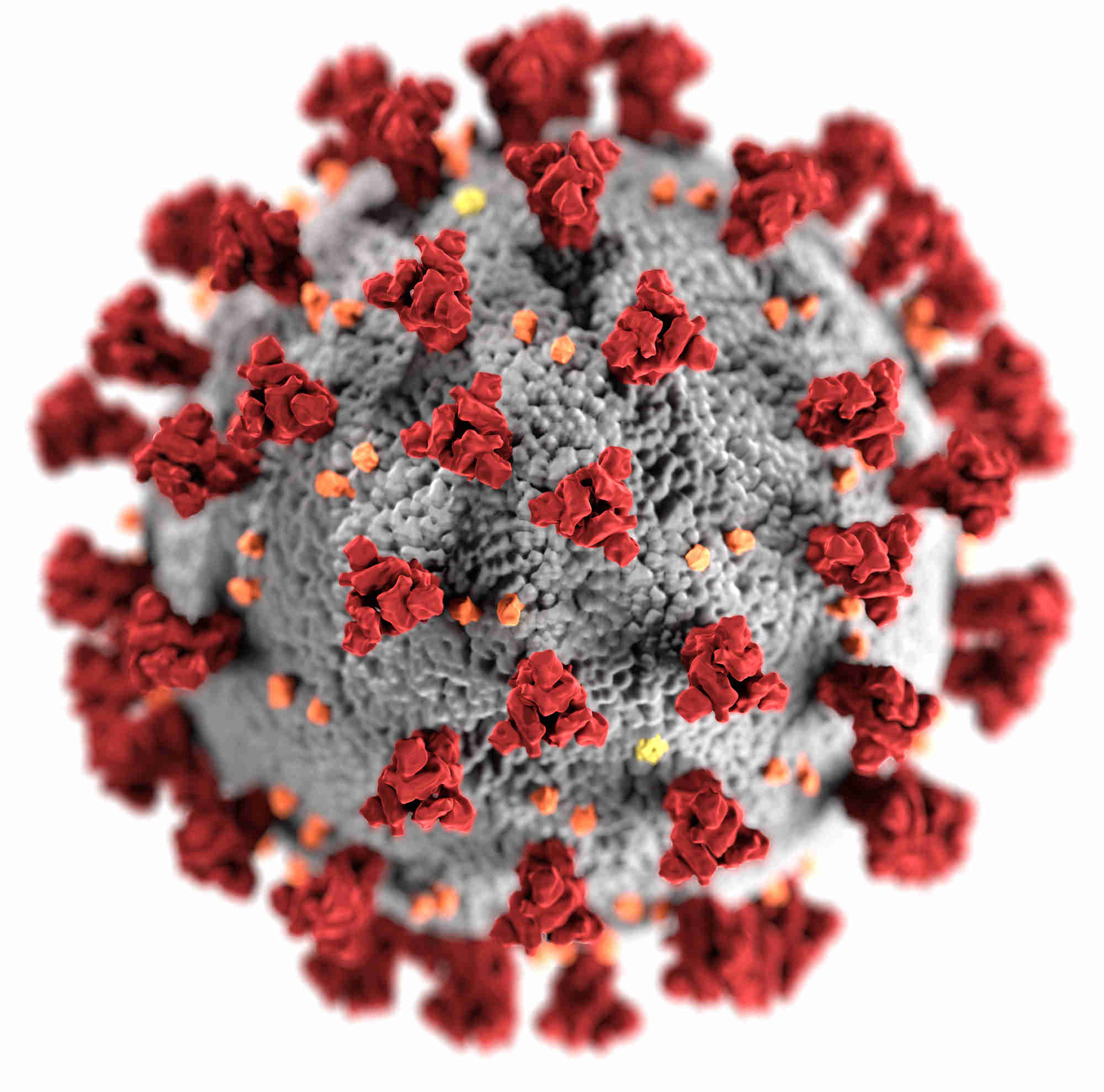 The coronavirus pandemic has turned our world upside down.
2020 will be remembered as the year when we faced the greatest global crisis since the Second World War, and its impact will be felt for generations to come.
Tens of thousands of families have said goodbye to loved ones, taken from them by an invisible killer. Hundreds of thousands are risking their lives as they fight COVID-19, and It has left people feeling lost, scared and overwhelmed. I offer my personal heartfelt gratitude to all those fighting the coronavirus on the frontline.
With many countries still in lockdown and struggling with rising numbers of cases, it is hard to look to the future with optimism.
For those of us who campaign for openness, our beliefs were already under threat before this outbreak in many different and challenging ways. Now, with disinformation rampant, governments introducing emergency measures, and restrictions being imposed on people, our job is even harder.
But there is hope. Openness is the way we will get through this global crisis. Open research and sharing data and information openly will likely lead to the creation of a vaccine in record time which will save lives. If ever there was an example of the importance of open knowledge to the public, here it is.
We will get through this, and we will emerge on the other side of the coronavirus pandemic. When we do, our world will have changed. Our job is to make sure that the future we emerge into is a fair, free and open future.
The Open Knowledge Foundation's work continues
During the coronavirus pandemic, we continue with our important work. You can read more below about just some of the issues we are addressing.
As chief executive, my first priority is the wellbeing of our staff and teams around the world. We are fortunate as we have successfully operated remote working for several years, and you can read more about how we do this here.
As you will see from the blog on our recently revamped website, our network has been busy all over the world.
On Saturday 7th March, groups from around the world organised more than 300 events to celebrate, promote and spread the use of open data.
And later this year, look out for our Open Knowledge Justice Programme, which includes work to develop and implement training programmes for lawyers who challenge, defend and advise government agencies on implementing AI and automated decision-making projects.
We aim to play a positive and constructive role throughout 2020 and beyond.
COVID-19 open data
At the heart of the global response to the pandemic is data, which tells us what is happening in different countries.
DataHub, set up by our own founder Rufus Pollock and maintained by his company Datopian, is being used to collate open data to track the number of people affected by COVID-19 worldwide, including: confirmed tested cases of coronavirus infection; the number of people who have reportedly died while sick with coronavirus; and the number of people who have reportedly recovered from it.
Being able to see global trends is vital information which dictates how we respond to the coronavirus – it's why we see government scientific officers sharing graphs in their daily media briefings on TV each day.
Many countries have been open about releasing data, but this wasn't the case initially in Brazil. As a result, Open Knowledge Brazil launched a successful legal challenge to get the Brazilian government to release more open data to help in the fight against COVID-19. The chapter has since launched a COVID-19 data transparency site for Brazil. Ensuring there is open data is the first stage in the battle against the coronavirus.
That open data can then become open knowledge when it's useful, usable and used.
Tackling disinformation
While we battle to ensure that data about COVID-19 is openly available, we must also simultaneously fight those using this crisis to spread disinformation – or 'fake news'.
The UK media regulator Ofcom recently found that almost half of online adults in Britain had seen false or misleading information about coronavirus.
Last year, the Open Knowledge Foundation campaigned for improved transparency from large social media companies about tackling fake news and disinformation. This was aimed at political adverts, but the same principle applies to COVID-19.
There is still not enough transparency about efforts in terms of what is being taken down and why. The tech giants have a responsibility, but so too do governments: international legislation is needed, otherwise the platforms will continue to make up the rules.
And there is a job for each and every one of us as well. In the same way that we are all washing our hands and social distancing to prevent the spread of the virus, so too can we help prevent spreading the virus of fake news by refusing to share it.
The best way to tackle disinformation is to make information open, allowing journalists and researchers to provide facts to the public. Newspapers have never been more important; scientists and researchers have never been more important.
In America, a new service to 'ask a scientist' has been developed by the Federation of American Scientists in collaboration with the New Jersey Office of Innovation and the Governance Lab at New York University. Open initiatives like this are helping to spread facts, not fake news. Read my article for The Scotsman newspaper on the dangers of disinformation at this time, and why openness is so crucial.
Protecting our freedoms
Governments across the world are passing new laws to deal with the coronavirus pandemic. This is inevitable during an emergency on this scale. The public will tolerate necessary restrictions to ensure we can defeat COVID-19.
But it is also vital for governments to maintain trust during this crisis, as that is the way to ensure that people follow the guidelines. While attempts to restrict physical movement are required, attempts to restrict access to public information are not. For example, it was disappointing that the government in my home country, Scotland, chose to apply restrictions to the Freedom of Information Act. A list of countries which have suspended or altered Right To Information (RTI) obligations can be found here.
There are many organisations which focus on protecting individual expression and fundamental human rights, and we applaud their work. This is not our primary focus given the excellent job they are doing, but we have signed up to a statement on the importance of protecting human rights.
As Timo Harakka, the Finnish Minister of Transport and Communications, said: "Only with the consent of the citizens will we be able to move forward in a very difficult situation in society – without compromising privacy and trust."
Ethical contact tracing
Technology to alert people if they have recently come into contact with others infected with COVID-19 is coming.
Big companies inevitably want a piece of the action, but the scale of the crisis means even Apple and Google are working together on this. Some countries such as Singapore and South Korea are already using people's mobile phones to issue coronavirus alerts.
In the UK, we have called on the NHSX division and the Secretary of State for Health and Social Care to ensure new technologies follow ethical best practice. I have signed this statement on the issue.
Our collective call is:
Institute a culture of working in the open, with clear, regular public communication about projects being undertaken and the publication of machine readable data and models — to build trust and minimise speculation

Introduce bold emergency governance measures, including privacy and rights impact assessments and the drafting of an expert governance panel, with public and patient participation, to ensure innovation works and is held to account

Develop collective mechanisms for social licence, to balance the needs of individuals and the benefit to society, ensuring the communities and groups affected by data collection have a say, and publish clear terms and conditions for any new applications, following in the footsteps of the Singapore government app

TraceTogether

.
Technology will rightly play a key role in the global response to the coronavirus pandemic, but we must not lose sight of ethical responsibilities in the rush to develop these tools.
Open solutions
Open Knowledge chapters from around the world are stepping up, lending their knowledge and expertise to efforts to tackle COVID-19.
Members of the Open Knowledge Switzerland team joined with other open data experts, public health officials and government workers to generate comprehensive and timely open data on the spread of COVID-19 in all the Swiss cantons that make up the country.
In Germany, Code for Germany – an Open Knowledge Germany project – was one of the partners which initiated the huge WirVsVirus hackathon aimed at solving COVID-19 issues with over 40,000 people taking part.
Open Knowledge Belgium partnered for the Hack the Crisis Belgium initiative, bringing together the tech and start-up world to launch a public platform to create dedicated solutions
Several teams worked remotely on various societal problems, all of which are linked to the coronavirus crisis.
Developers, innovative companies, tech players, creatives, and others put their minds together to identify innovative solutions to counter this crisis.
One of the positives from the pandemic is the way that people have come together to help during this international emergency. I am extremely proud that Open Knowledge groups across the world are playing their part.
Open research: a Coronavirus vaccine
While addressing the ongoing crisis is a vital part of the coronavirus response, so too is how we bring this to an end. And that's where openness plays its most important role. It is openness that will, ultimately, lead to a COVID-19 vaccine.
The Open Knowledge Foundation supports the Open COVID Pledge which calls on organisations to remove barriers to the use of intellectual property which will help in the fight against the pandemic.
As the originators of the Open Definition which set out principles that define openness in relation to data and content, we wholeheartedly endorse the aims of this project. It will allow experts to use otherwise inaccessible technology and content, with the potential to help end the pandemic and mitigate its effects.
Elsewhere, there are examples such as Nextstrain, an open-source project for tracking and analysing pathogen genomes, with a dashboard of the genomic epidemiology of COVID-19. This can help to trace the origins of the virus.
It is science that will bring this emergency to an end, and it is open science that will ensure this happens sooner rather than later.
An open future
We live in powerful times where the greatest danger is not the chaos but to rest in the past. Our world will forever more be changed by the coronavirus pandemic. We can't go back to business-as-usual.
Open knowledge has been challenged by vested economic interests where the public benefit comes secondary to private profit.
No more. Let's change the way we operate so that we can build a fairer world. And let's hear it for the experts, too.
In recent years, the acceptance of basic facts has disappeared, with expert views dismissed and a culture of 'anti-intellectualism' from those on the extremes of politics. I hope the response to this international emergency is that people who should know better stop their anti-expert rhetoric.
The work of the Open Knowledge Foundation will be more important than it ever has.
A new world order is coming. Join us as we build a fair, free and open future.