On Saturday 7th March 2020, the tenth Open Data Day took place with people around the world organising over 300 events to celebrate, promote and spread the use of open data. Thanks to generous support from key funders, the Open Knowledge Foundation was able to support the running of more than 60 of these events via our mini-grants scheme. 
This blogpost is a report from the 1991 Open Data Incubator in Ukraine who received funding from Datopian to facilitate a workshop and discussions to share the experiences of many parties working with or producing open data in Ukraine.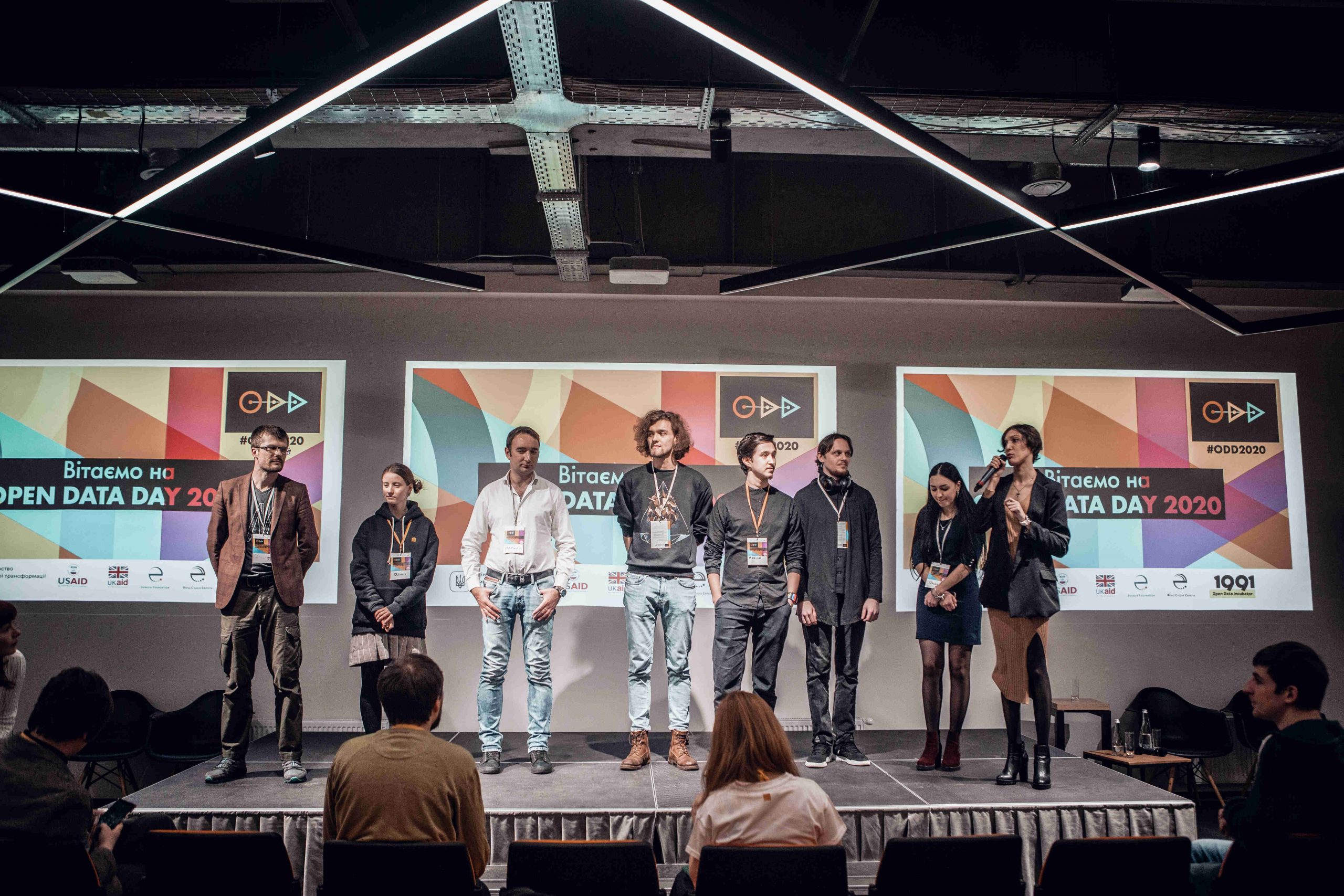 Ten Ukrainian cities held special events on March 4 to celebrate International Open Data Day. The most significant event took place in Kyiv. Open data communities and city administrations of Vinnytsia, Drohobych, Kharkiv, Khmelnytskyi, Kropyvnytskyi, Lutsk, Lviv, Mariupol and Zaporizhia also joined the capital online.
In Kyiv, Oleksiy Ivankin – founder of the famous Ukrainian open data startup OpenDataBot – took the stage first. Olexsiy told how his team had reached a goal of one million users. 
Next Oleksiy Dorohan, executive director of BRDO, Yevhen Lisnyak, head of strategic partnerships, FinTech & Ventures of VISA CISSEE, and Viktor Gurskyi, the co-founder of NGO SocialBoost, discussed the topic 'Open Data and the State in your Smartphone: What's in Common and Why?'.
The next panel highlighted threats arising from data-related fields. Microsoft Regional Director and Donor UA Co-founder Oleksandr Krakovetskyi and CTO of the anti-fraud company Scalarr Borys Protsiuk joined the discussion 'AI, ML, OD, and When Will the Apocalypse Begin?'. The Executive Director of 1991 Open Data Incubator, Jane Klepa, moderated this talk. 
Then the Ukrainian open data community paid attention to the significance of education in data science. A panel discussion – 'Digital transformation: Send Data Scientists to the Factories' – gathered representatives from academia and the 'new wave' learning.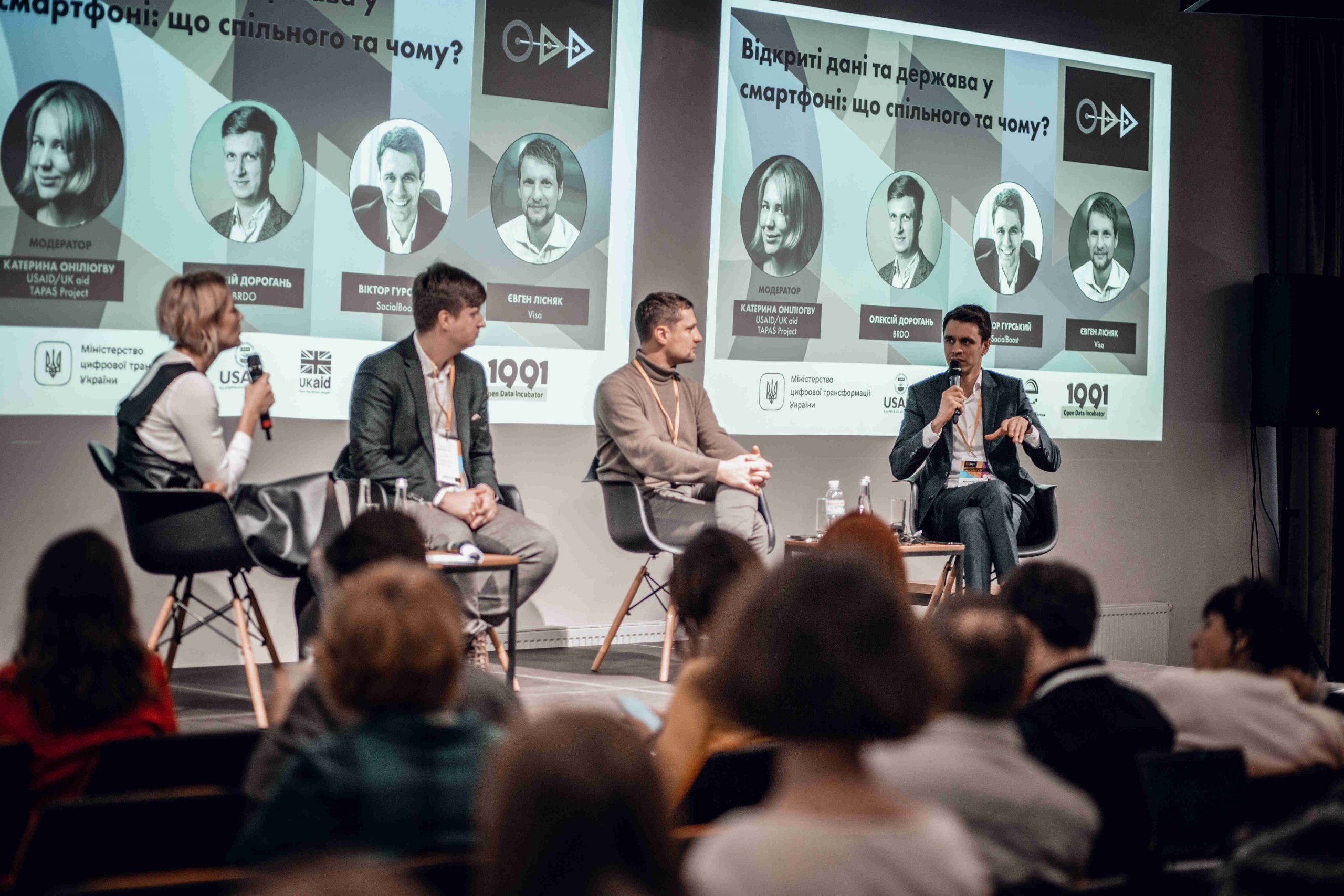 Last but not least, the final topic was 'Creative Data.' The speakers for this stage were Andriy Hazin, data visualisation teacher and founder of the data visualisation blog textura.in.ua; Ivan Mykuliak, founder of the city analysis agency GeoDesign.info; and Anna Denysenko, City Social Projects Coordinator for LUN. Data journalist Yevheniia Drozdova from texty.org.ua joined them as a moderator. 
Attendees also had an opportunity to meet the most successful Ukrainian open data startups on the Startup Alley. For the most curious guests, the Kyiv Open Data Day team conducted a workshop from Bohdan Tyshkevych, who works as an analyst and open data consultant for texty.org.ua. Bohdan shared his expertise about how to start working with open data, where to find datasets and how to use them. Also, he taught people how to create an open data chatbot. By the end of the day, 17 students had learned new skills and received certificates.
Kyiv Open Data Day 2020 was held due to the support of the Ministry of Digital Transformation of Ukraine. This event was organised by the USAID/UK aid project Transparency and Accountability in Public Administration and Service / TAPAS, 1991 Open Data Incubator, and East Europe Foundation.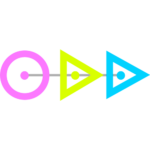 Open Data Day is the annual global celebration of open data. Each year, groups from around the world organise local events to celebrate, promote and spread the use of open data in their communities. It is an opportunity to show the benefits of open data and encourage the adoption of open data policies in government, business and civil society.
Email opendataday@okfn.org to contact the Open Data Day team.