On Saturday 7th March 2020, the tenth Open Data Day took place with people around the world organising over 300 events to celebrate, promote and spread the use of open data. Thanks to generous support from key funders, the Open Knowledge Foundation was able to support the running of more than 60 of these events via our mini-grants scheme. 
This blogpost is a report by Paul Atsu from Footprints Bridge International in Ghana who received funding from the Foreign and Commonwealth Office to focus on how open data can help create jobs for rural youth and women in Ghana.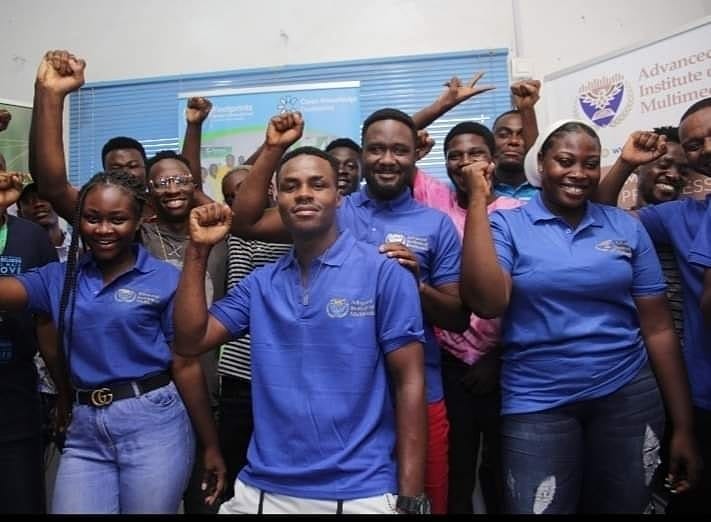 On Open Data Day 2020, Footprints Bridge International held a forum in Accra to examine how implementing open data changes locally could help create more jobs for rural youth and women in Ghana. 
The forum's activities included brainstorming, working sessions and plenary discussions. In all a total number of 110 persons, mostly youth and policy makers took part in the event and with over 2,000 online viewers reached.
The objectives of the forum were to create ownership, raise awareness of open data locally, promote dialogue amongst the youth on the operationalisation of open data and to identify potential intervention areas for support and mechanisms for the efficient functioning of open data in Ghana. 
The event identified drivers of demand across various categories of open data work. The event further extracted lessons learned in overcoming supply and demand‐side barriers to youth empowerment, based on past and ongoing programmes. In doing so, strategies were identified that could be helpful in connecting young men and women to the open data economy.
In his opening remarks, the executive director of Footprints Bridge International said young people are agents of change and are a great resource of any nation. Yet the International Labour Organisation (ILO) estimates that almost 65 million youths aged between 15 and 24 were unemployed in 2017 across Africa.
The youth represent 63% of the population on the continent and many live unproductive lives. The upsurge in technology has led to a reduction in the need of human labour. Therefore a proper training programme like open data for equal development will continue to train youth and women on practical skills.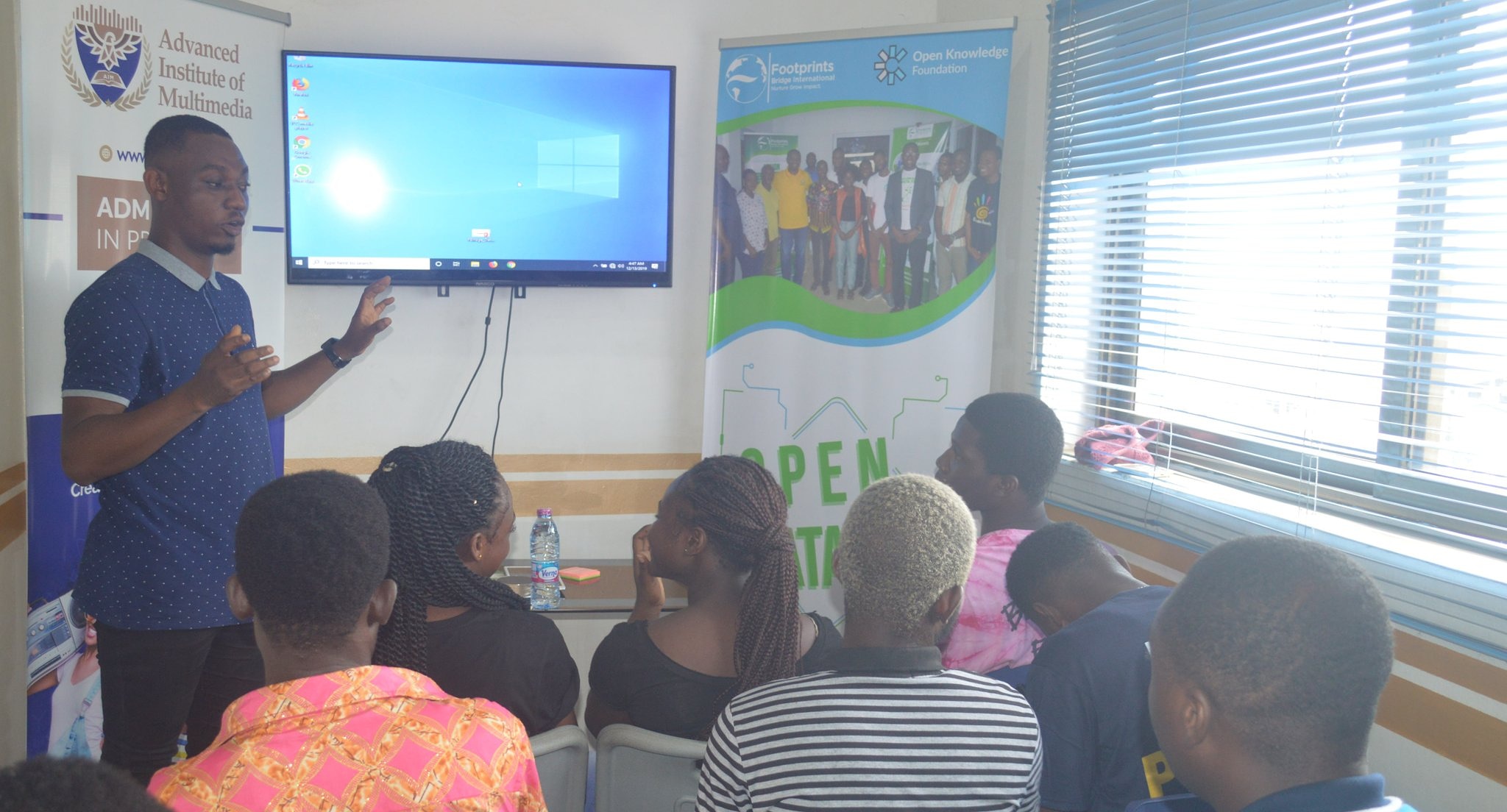 In my following presentation, I added that there was a need to develop open data clubs in Ghana in key priority areas and expand focus in technical training. I urged youth participants and students to seek knowledge and innovation skills such as open data opportunities to create jobs and be self-sufficient.
About youth participation, the Students Representative Council (SRC) president of Advance Multimedia Institute, Mr. Prince Amegbo stressed the importance of including open data for equal development activities in their projects and added that the opportunities should be seized by young entrepreneurs to understand and boost youth participation in agriculture, create platforms of sharing information for youth and encourage the capacity development of youth and women.
The following recommendations were made during the forum: 
Create open data clubs in various senior high school or university campus across Ghana

Capacity building, leveraging open data learning, incubation and mentorship

Plan business training investments and design digital services with a long term evidence-

based perspective

Learn from each other 
In closing, Mr. Baba Adongo said that there was need for open data to deal with challenges facing the youth. He called on the forum participants and youth at large not to call others to lead but to take the lead themselves. He further gave strategies to ensure youth and women are given a fair chance at excelling by ensuring that they have equal development.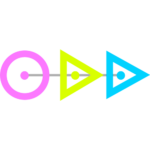 Open Data Day is the annual global celebration of open data. Each year, groups from around the world organise local events to celebrate, promote and spread the use of open data in their communities. It is an opportunity to show the benefits of open data and encourage the adoption of open data policies in government, business and civil society.
Email opendataday@okfn.org to contact the Open Data Day team.