On Saturday 7th March 2020, the tenth Open Data Day took place with people around the world organising over 300 events to celebrate, promote and spread the use of open data. Thanks to generous support from key funders, the Open Knowledge Foundation was able to support the running of more than 60 of these events via our mini-grants scheme. 
This blogpost is a report by AKOUETE Ata Franck from Young Volunteers for the Environment in Togo who received funding from the Foreign and Commonwealth Office to promote the use of open data in environmental protection.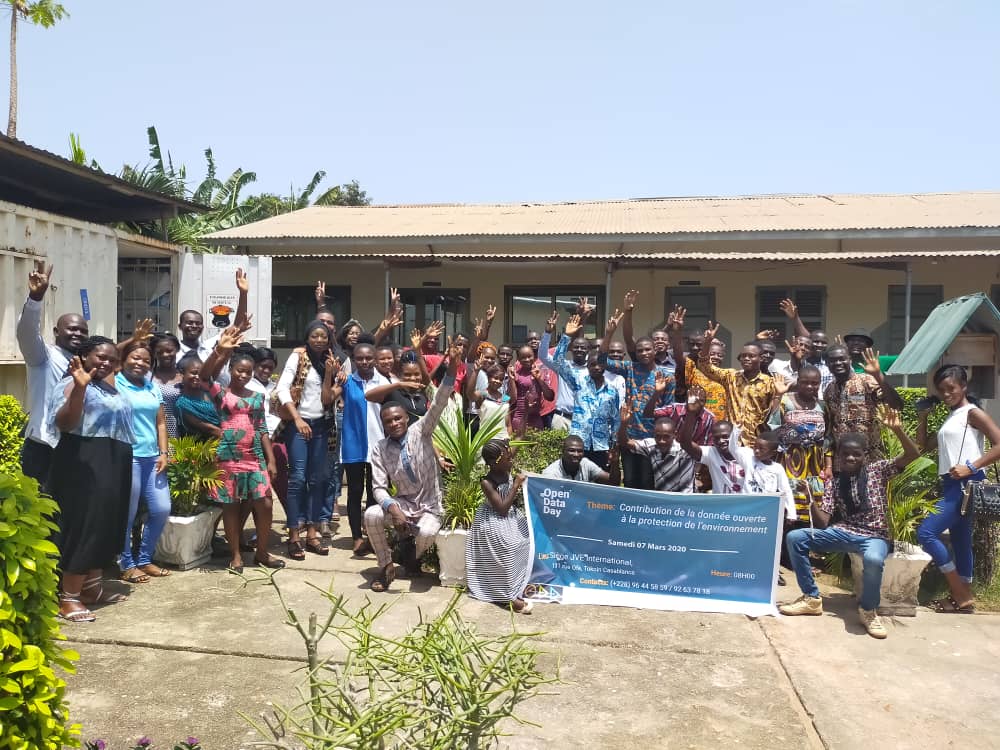 The 10th Open Data Day celebrated in countries around the world was marked in Togo, one of the smallest countries in West Africa, on Saturday, March 7, 2020. This event organised by a local NGO – Young Volunteers for the Environment (YVE) – with the support of the Open Knowledge Foundation and was themed "Contribution of Open Data to Environmental Protection". It brought together more than 40 participants from various institutions (universities, civil society and government organisations) working in the field of environment and sustainable development in Togo.
The aim of this event was to sensitise participants on the use of open data. The session covered the basics concepts of open data, available platforms and its application for environmental protection:
Basics concepts of open data: The basic notions of open data, its characteristics, its history at the international and national scale were presented. The importance and the way open data can contribute to the creation of additional value and have a positive impact in many sectors were also highlighted.
Open data platforms: Several platforms hosting various types of open data were visited in order to promote their use including the World Bank Open Data Catalogue, B Bike, OpenStreetMap, Overpass, Natural Earth, DIVA-GIS, Humanitarian Data Exchange and Protected Planet.
Using open data for environmental protection: Beyond the theoretical dimension of the possibilities offered by open data, the objective here was to show this audience several tools and practices to propose innovative solutions to solve urgent ecological problems in their areas of interest.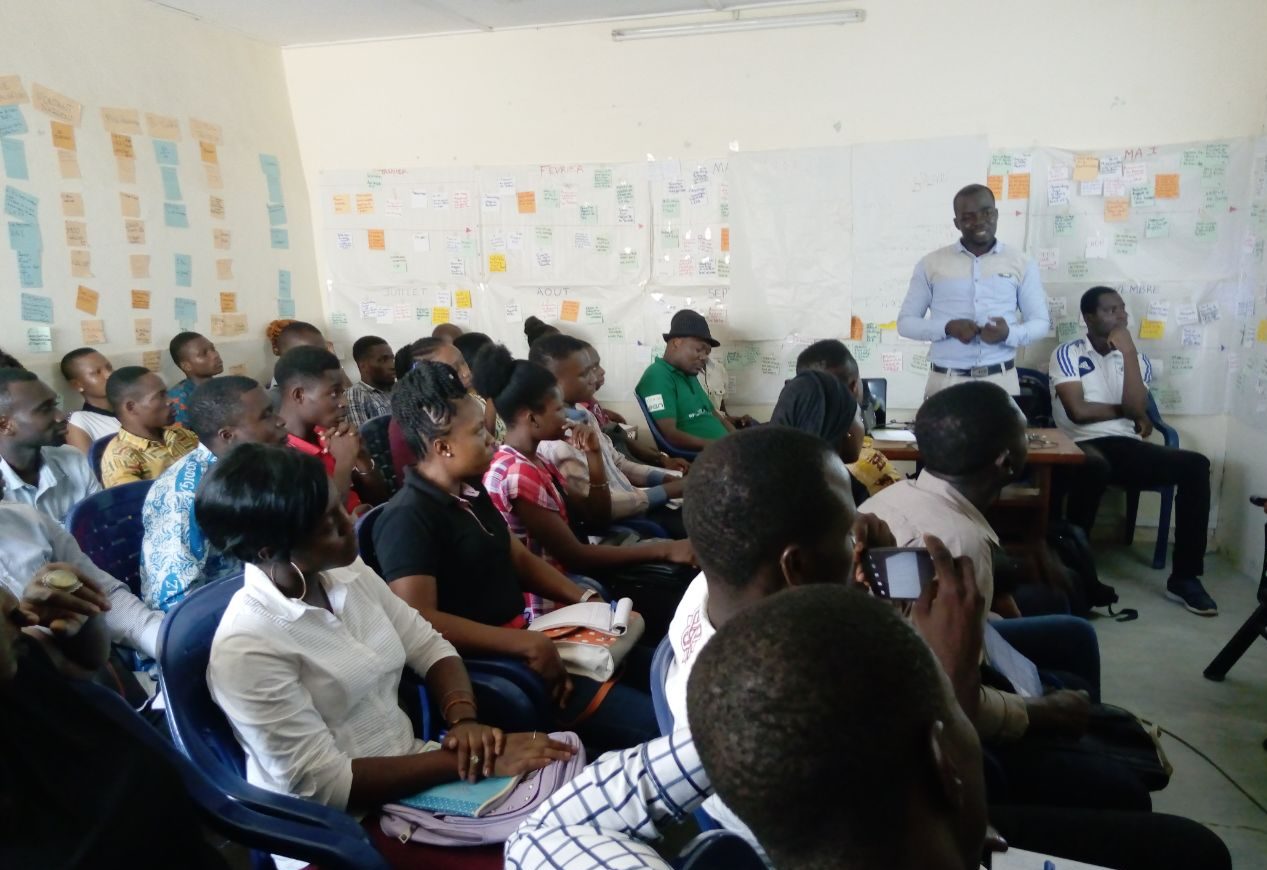 Two specific use cases were then explored:
Use case 1: Using OpenStreetMap data through Umap to analyse wild dumps proliferation in Togo. 
An interactive map by using OSM data through Umap was presented: 
To show participants the potential of open data to constitute a powerful tool for analysis and awareness raising

To reveal to decision makers the ecological problems related to the proliferation of wild dumps in the district of Dabarakondji located, south-east of Lomé (capital of Togo). So decision makers were invited to think and develop effective sanitation strategies to solve pollution issue of our study area to fight wild dumps in this area.

To advice businessmen and actors of civil society, working in the field of sanitation and recycling to direct their actions on the hot spots revealed by wild dumps heatmap in our study area.
Use case 2: Monitoring forest cover using Global Forest Watch 
The participants were introduced to monitoring methods (alerts, losses, growth) of forest areas by Global Forest Watch. Several of Togo's forest and non-forest areas were visualised and analysed online, after which data relating to their evolution were downloaded. The objective was to provide the participants with a tool, which could play a significant role in raising awareness, advocacy and forestry research for better and sustainable management of forest in Togo.  
Our Open Data Day 2020 event was closed after exchanges and giving response to the participants questions around open data. It also was an opportunity for networking between actors working in various institutions and a moment of tasting and sharing of local dishes.
For Mr Sena Alouka, Executive Director of YVE, this celebration of Open Data Day in Togo is part of his institution's willingness to share its data with the public. This also reflects the vision of the Togolese state through adoption of a law granting freedom of access to information and public documentation (2016) and through the organisation of the first national conference on open data to which his institution was invited (November, 2018).
As the coordinator and keynote speaker at the event, I believe using open data can play a crucial role in achieving of the Sustainable Development Goals and I invited all participants not only to advocate for the openness of data (public or private) but also to make more of those datasets they hold available as open data to help in their awareness raising, training and advocacy activities.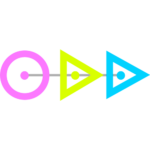 Open Data Day is the annual global celebration of open data. Each year, groups from around the world organise local events to celebrate, promote and spread the use of open data in their communities. It is an opportunity to show the benefits of open data and encourage the adoption of open data policies in government, business and civil society.
Email opendataday@okfn.org to contact the Open Data Day team.