On Saturday 7th March 2020, the tenth Open Data Day took place with people around the world organising over 300 events to celebrate, promote and spread the use of open data. Thanks to generous support from key funders, the Open Knowledge Foundation was able to support the running of more than 60 of these events via our mini-grants scheme. 
This blogpost is a report by Aileen Robinson from WikiRate in Germany who received funding from Datopian to engage the public in the research and collection of open data about how companies are impacting climate change.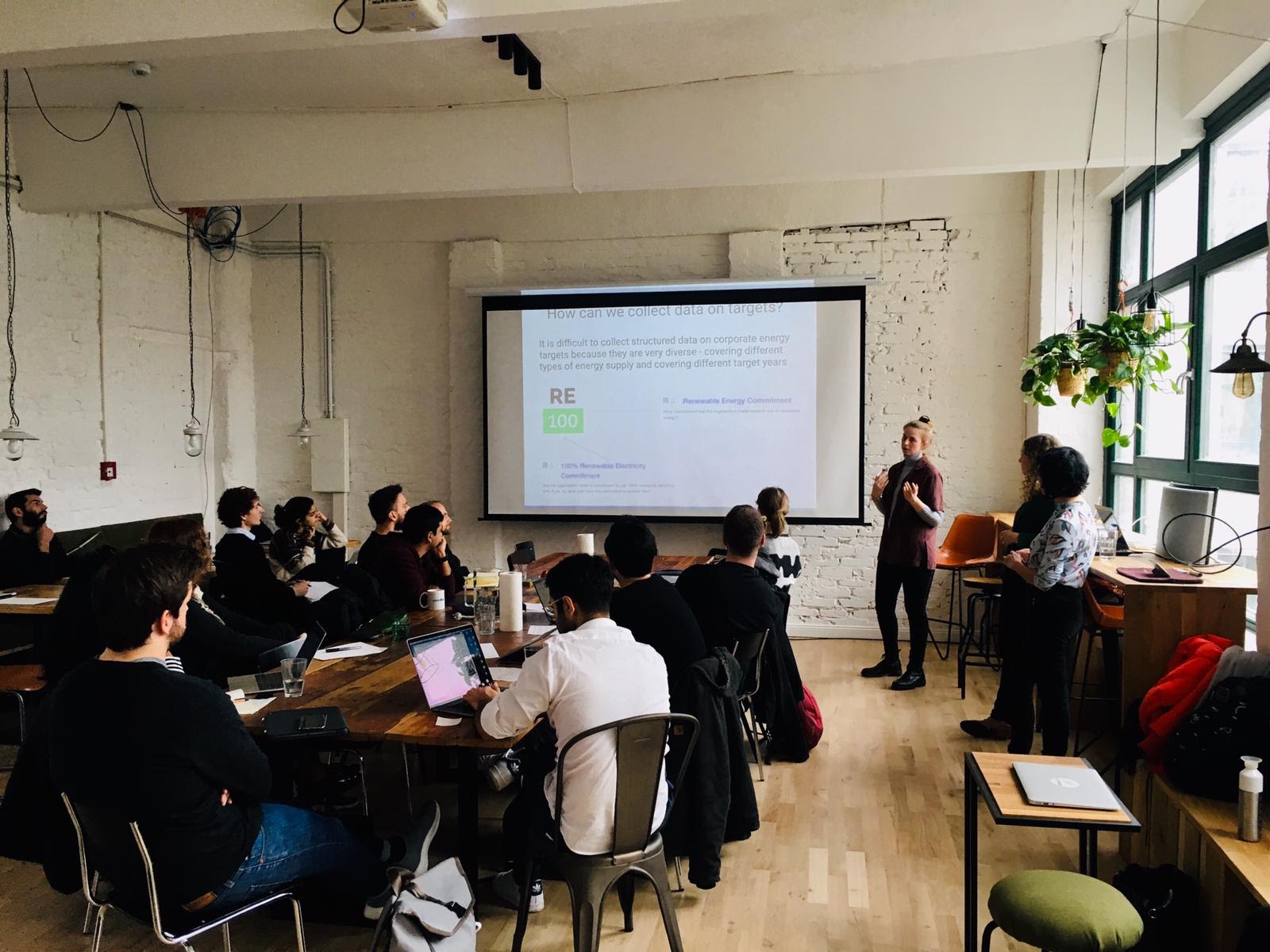 Making data about corporate environmental and social impacts open and accessible to all is the core of our work at WikiRate. This March we were delighted to organise a climate data sprint as part of Open Data Day, an annual celebration organised by the Open Knowledge Foundation to champion open data across the world. 
The aim of the sprint was to engage the public in a deep-dive look at corporate renewable energy commitments and performance as part of our project to collect environmental data about the top 100 corporate emitters and better understand their impacts. 
The project
Last year we launched a new open data project in collaboration with Plan A to collect environmental impact data on the 100 most greenhouse gas emitting companies in the world, as set out in the Climate 100+ list. We began this project by collecting emissions data on these companies, and soon broadened the scope to also include data on corporate policies and energy usage. Due to the complexity of capturing comparable data on renewables, we decided to frame our data sprint around this topic. 
The transition to renewable energy is recognised as a necessity if we are to lower our dependence on fossil fuels and reduce emissions across the world. Collecting and tracking the ways in which companies are delivering on this goal is a complex task. For us, the key question was: how can we best leverage public data to compare the performance and commitments to renewable energy transition of the companies? With this question in mind, we began preparations for the event. 
The open data sprint
We invited members of the public to take part in a data sprint in Berlin on the 6th of March to help us frame the research and start collecting open data on some of the top emitters. We started by setting up some key metrics on the WikiRate platform to test out during the event. These included Global Reporting Initiative metrics on energy and fuel usage, as well as some new metrics on renewable energy usage and renewable energy commitments. Our partner organisation, Ecosia, kindly offered to host the event in their office and to give some insights on how they have used information like this through their Green Leaf project. 
On a cold and wet Berlin day, we were joined by 30 attendees who generously gave their time to brainstorm the topic and add open data about the companies on the WikiRate platform. The attendees came from a diversity of backgrounds including sustainability professionals, renewable energy experts, students and data scientists. We were also joined by Pascal Tsachouridis, representative of Naturstrom, who contributed his valuable expertise on the subject.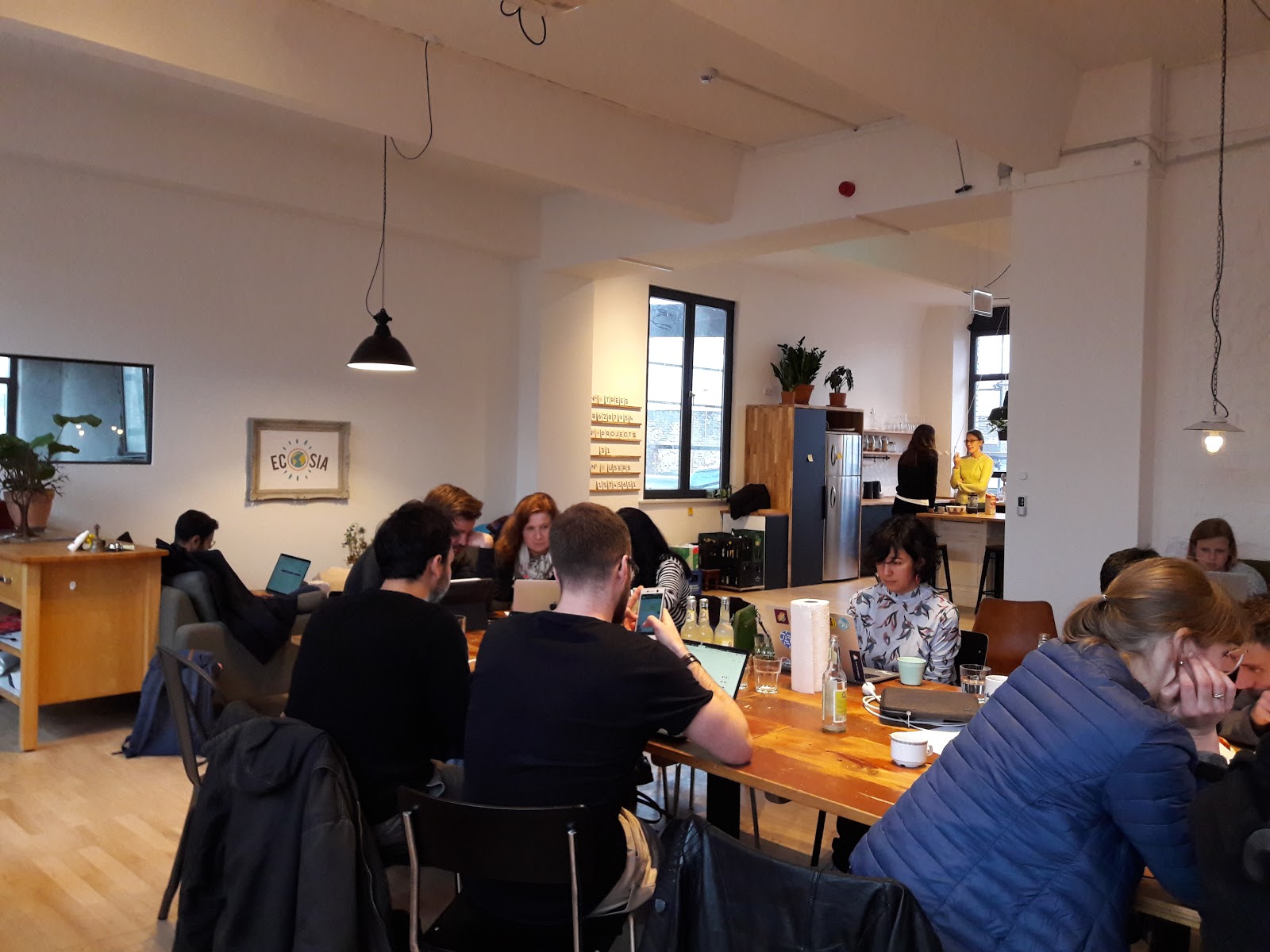 The findings
Some of the key observations from the event focused on the accessibility of data. Many of the companies researched by the attendees did publish some data on their renewable energy usage and commitments but the data was patchy and difficult to get to – mostly hidden in hundred-page sustainability reports. 
Another issue which came up again and again was a lack of transparency in energy performance reporting. Most of the companies did not provide a methodology or use a reporting standard for the calculation of their energy usage. Similarly, companies used different energy units to report their energy consumption. However the meaning of the abbreviations was not always published. This meant the researchers were left unsure whether the manner in which companies reported their energy usage had left them comparing apples with oranges. 
On the topic of commitments, 73% of the companies researched did have some kind of commitment towards renewable energy transition. The attendees were able to collect some structured data on those companies who made specified targets on renewables, the problem lay with the companies whose commitments were too vague to make any sort of comparison with their energy performance.
The research continues
The research does not stop here. Throughout this year we will be continuing to engage the public in collecting open data on the climate impacts and renewable energy performance of the companies. The data sprint provided an ideal jumping-off point for narrowing in on what data is out there, and how we can structure the collection of this data in a way that makes it truly accessible and comparable. 
Free and open data will help us to understand companies' impacts and to fight climate change on many fronts: 1) governments and analysts can take better decisions about emissions regulations and thresholds, 2) companies can improve their performance, 3) investors can more accurately assess sustainable investments and, 4) consumers are empowered to make sustainable purchasing and lifestyle decisions, and influence environmentally friendly policies.
We look forward to continuing this work in the coming months, and would urge anyone reading who would like to be involved to get in touch with our team. 
A final word to say thank you to everyone who donated their valuable time to take part in the data sprint, to our event partners Plan A and Ecosia and to the Open Knowledge Foundation for supporting the event. We'd also like to give a shout-out to Restaurant Sotto who fuelled the research with some delicious vegetarian and vegan pizzas!
The Climate Change & Renewable Energy crowd-research project is active on the WikiRate platform. Do you want to help us with this project? You can sign up as a volunteer researcher and start contributing right away.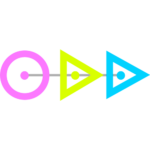 Open Data Day is the annual global celebration of open data. Each year, groups from around the world organise local events to celebrate, promote and spread the use of open data in their communities. It is an opportunity to show the benefits of open data and encourage the adoption of open data policies in government, business and civil society.
Email opendataday@okfn.org to contact the Open Data Day team.