On Saturday 7th March 2020, the tenth Open Data Day took place with people around the world organising over 300 events to celebrate, promote and spread the use of open data. Thanks to generous support from key funders, the Open Knowledge Foundation was able to support the running of more than 60 of these events via our mini-grants scheme. 
This blogpost is a report by Clara Cubas from NaimLab in Peru who received funding from the Latin American Open Data Initiative (ILDA) to organise a series of webinars focused on open data and digital transformation.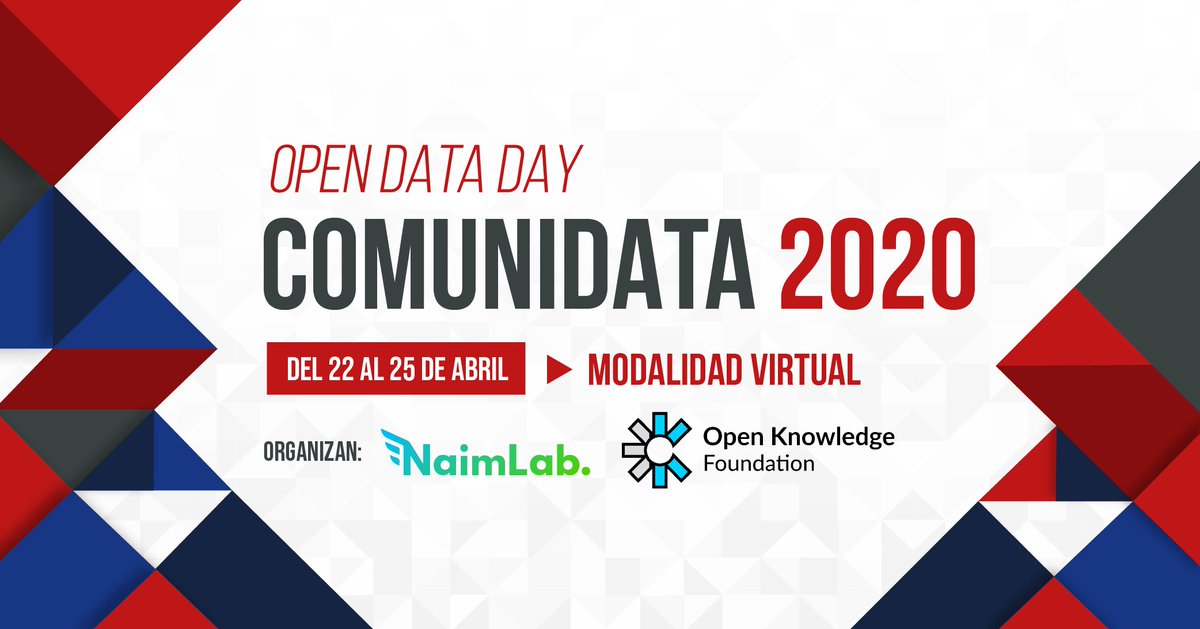 For the second year and thanks to the support of the Open Knowledge Foundation, we celebrated Comunidata 2020: the open data day event in Chiclayo, Lambayeque, northern Peru. This time around our event was a series of webinars focused on open data and digital transformation.
In the midst of the crisis generated by COVID-19, Naimlab as a social team, considered it was important to show our community how we can adapt to changes with the use of open data and through the creation of solutions that allow access to useful and valuable information. We believe information is power and this initiative promoted the participation of citizens especially during these difficult times.
Our event was held from April 22 through 25. This series of webinars had various topics such as citizen participation using data, open data in the Peruvian government, free culture and digital libraries with open source, and data management.
Two civil society initiatives based on the use of data and digital tools to support the COVID-19 crisis were presented at the first webinar. Mapa.19, a local initiative, is a collaborative map that shows two options which are "asking for help" or "providing help".  These options which apply for getting the help needed for any family in a vulnerable state. We also had Jaime Aranda presenting Frena La Curva Perú, the Latin American initiative of collaborative aid of COVID-19. In Peru, this is a citizen initiative that provides resources such as collaborative map, network of contacts, activities to stay at home, news, government website, as well as information to offer support services to citizens.
In the second webinar, we did a workshop to create a digital library with our friends from Artica Centro Cultural Online. Jorge Gemetto shared with us his experience on managing digital repositories, and his work about promoting access to information and free culture. The purpose was to share tips about how the community could create their own open libraries with open source tools and create content under Creative Commons licenses. This was a very interesting webinar for the attendees where we had an in-depth conversation about intellectual property, licenses, open movement and the benefits of accessing information.
For the third webinar, we invited a consultant from the Digital Government Secretariat – PCM Peru, who gave us an overview of open data and public transparency from the Peruvian government perspective. We believe these efforts are important so citizens have access to information that they can follow up on and in turn promote their surveillance. Currently, the Peruvian government is working on the release of more data regarding COVID-19 in Peru.
In our last webinar, we had the Data Science Research community as our final guest. This is a civil society organisation with volunteers throughout Peru, who work on the decentralisation and democratisation of knowledge in data science and artificial intelligence. Their mission is to provide quality digital education with social impact proposals using data science.
In overall, we had on average between 50 to 60 people interacting and participating in each virtual conference. In addition, we made question rounds for the attendees to ask the guests regarding their initiatives/associations and the topics presented in the webinars. We also had live streaming of the webinars via YouTube where we had viewers as well as via other social networks. We can proudly say our broadcast had an impact on approximately 200 people.
As a NaimLab team, we are building the Comunidata website to serve as a point of reference in northern Peru. This way we can provide simple and accessible information to raise awareness about access to information and transparency. In the short term, we hope to convene the first proposals for collaboration with open data.
Finally, all of this was possible thanks to Yaritza Álvarez (Graphic Designer), Karen Díaz (Communications) and Clara Cubas (Project Leader). Visit our website: http://naimlab.org.pe/home
You can see the webinars (in Spanish) in the NaimLab's channel on YouTube.
Mapa.19: https://www.youtube.com/watch?v=pSM_X9_6mhE
Frena La Curva: https://www.youtube.com/watch?v=9s3ANumD79M
Artica Online: https://www.youtube.com/watch?v=A75ktOCATTQ
DSRP Community: https://www.youtube.com/watch?v=hOGDsc92su4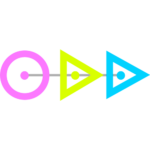 Open Data Day is the annual global celebration of open data. Each year, groups from around the world organise local events to celebrate, promote and spread the use of open data in their communities. It is an opportunity to show the benefits of open data and encourage the adoption of open data policies in government, business and civil society.
Email opendataday@okfn.org to contact the Open Data Day team.