On Saturday 7th March 2020, the tenth Open Data Day took place with people around the world organising over 300 events to celebrate, promote and spread the use of open data. Thanks to generous support from key funders, the Open Knowledge Foundation was able to support the running of more than 60 of these events via our mini-grants scheme. 
This blogpost is a report from Dataphyte in Nigeria who received funding from the Open Contracting Partnership to support change agents to track and use budget, procurement and revenue data to demand accountability.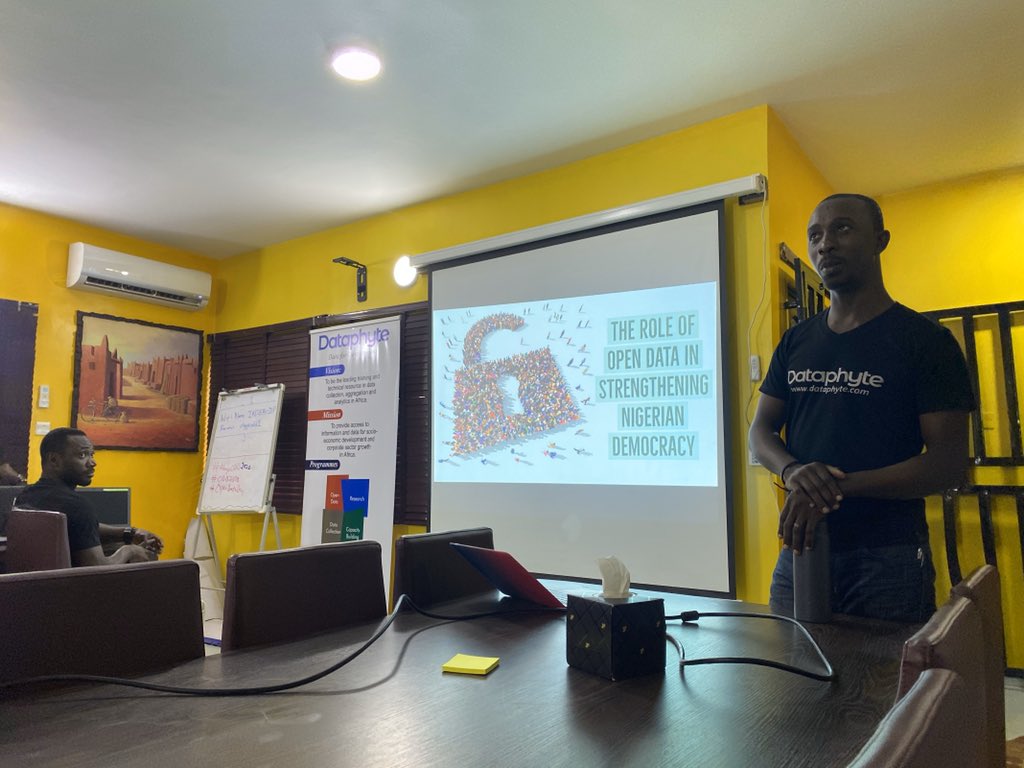 Open data is being promoted in government, businesses, and amongst individuals globally. This is because of its social, economic, and environmental benefits. The idea emphasises that data should be freely available to everyone to use and republish as they wish, without restrictions from copyright, patents or other mechanisms of control. Open data prioritises availability and usability of data. As such, it is data that can be assessed, used, and shared by anyone. 
In Nigeria, the work of journalists, development practitioners, researchers, students, and other data users is limited by the unavailability of data. In some cases where data is available, the format in which it is presented makes it extremely difficult to use. In addition, because Nigeria does not have a centrally collated data portal, data is often found in remote places where they may not be readily accessible to users. 
In recognition of the gaps in data accessibility and utilisation in Nigeria, Dataphyte organised the Abuja Open Data Day 2020 on the 7th March 2020. Dataphyte celebrated the international event alongside many other groups globally by hosting an interactive data session on strategies and tools to track and use budget, procurement and revenue data to demand accountability. 
Thirty-three participants across twelve organisations interested in tracking and using budget, procurement, and revenue data to demand accountability registered and attended the data party. Since the whole activity of the day was conceived to be mainly interactive, at the point of registration, provision was made for participants to indicate what they want to learn, share and which types of open data would be of most interest to them.
The event then focused on five main themes:
Using budget data in Nigeria and where to find it

Using contract data in Nigeria and where to find it

Follow the money: How to track public expenditures in local communities

Telling stories with open data: storytelling mechanisms and tools for journalists

Analytical tools for storytelling c

hallenges
The chief executive officer of Dataphyte, Joshua Olufemi, declared the event open with a speech on open data principles. The opening remarks were followed by three distinct sessions – a case study session, peer learning session, and a breakout session. 
Case study session: during this session, participants were instructed on the different data platforms that can aid their work, the existent data formats, the budget process, and how to tell data-driven stories. The session also included a lecture on grassroots advocacy using public data and statistical tools for data analysis. This session was facilitated by representatives of CODE, Dataphyte, ICIR, PPDC, and PTCIJ. 
The Peer Learning Session: this session comprised a skill share session among participants. In groups, participants taught each other on data scraping tools, data analysis tools, data visualisation tools, and data mapping tools. Participants were free to move around and learn more than a single data processing tool. 
Datathon (Breakout Session): this session provided participants with a practical touch of all that was shared during the event. Participants were divided into groups based on interest and were assigned to conduct specific activities on selected subjects. Specifically, participants were tasked to source, analyse, and present existing public data set on agriculture, education, extractive, gender, and security.
The major obstacle to tracking the public flow of money in Nigeria is mainly the availability of open data on appropriation and expenditure of funds for different projects. It is either the data is not accessible or that existing open data sources contain incomplete data. Notwithstanding, change agents use open source and enterprise applications and online tools to locate and make available to the public, existing datasets. These public data is then used to demand accountability and ensure government transparency.
During the sessions, participants shared some concerns on Nigeria's data space. Some of these concerns include: 
Data hoarding among data publishers including government institutions and civil society organisations

The need for synergy in the data collection and publication process 

Obsoleteness of Nigerian public data 

The challenge of data verification 

The need for a central repository of Nigerian open data
Participants of the Abuja Open Data Day agreed to the following:
Work towards developing a central database through which datasets in the possession of different other organisations can be assessed

Ensure that "data janitors" making their data open clean that data properly to avoid repeated cleaning by a subsequent user of the same data

To

increase contracting transparency and government accountability by carrying out a deeper analysis of budget, procurement and revenue data

Increase the advocacy for open government data
Behind the scenes
The programme was supported by the Open Knowledge Foundation through its Open Data Day mini-grant scheme. In the course of preparing for the event, Dataphyte secured the collaboration of four other leading Civil Society Organisations who work around the data space. These organisations were Premium Times Center for Investigative Journalism (PTCIJ), Public and Private Development Center Development (PPDC), Connected Development (CODE), International Center for Investigative Reporting (ICIR). Although the collaboration was non-financial, resources from these organisations facilitated different sessions during the event. 
Lectures were given by representatives from the Premium Times Center for Investigative Journalism (PTCIJ), Public and Private Development Center Development (PPDC), Connected Development (CODE), International Center for Investigative Reporting (ICIR) and Dataphyte.
The venue of the meeting was given to Dataphyte freely by the Development Research and Projects Centre. DRPC also provided the tea, coffee and cookies that kept the participants active all day.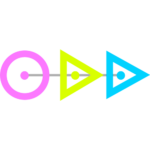 Open Data Day is the annual global celebration of open data. Each year, groups from around the world organise local events to celebrate, promote and spread the use of open data in their communities. It is an opportunity to show the benefits of open data and encourage the adoption of open data policies in government, business and civil society.
Email opendataday@okfn.org to contact the Open Data Day team.