On Saturday 7th March 2020, the tenth Open Data Day took place with people around the world organising over 300 events to celebrate, promote and spread the use of open data. Thanks to generous support from key funders, the Open Knowledge Foundation was able to support the running of more than 60 of these events via our mini-grants scheme. 
This blogpost is a report by Mary Ajakaye from Civil Society Scaling Up Nutrition in Nigeria in Nigeria who received funding from the Open Contracting Partnership to increase implementation of high impact nutrition interventions by encouraging the use of open data for decision-making.
In commemoration of Open Data Day 2020, the Civil Society-Scaling Up Nutrition in Nigeria (CS-SUNN) hosted a virtual meeting on 15th May 2020.
The virtual meeting which was convened by the Federal Capital Territory (FCT) chapter of the alliance drew 35 participants from the CS-SUNN Steering Committee, National Secretariat, FCT, Kaduna, Lagos, Nasarawa and Rivers State Chapters. Other participants were from the Federal Ministry of Budget and National Planning and the National Bureau of Statistics. The day was also marked with a live tweet chat on Twitter which showcased updates from the meeting and provided answers to questions on open data from CS-SUNN Twitter followers.
More than just presentations, the meeting provided a collaborative ground to explore open data and amplify civil society voices calling for data to be more open and accessible in Nigeria. We considered if Nigeria was practicing an open data system, the flexibility of approved bodies "custodians of data" in releasing data, challenges of open data and recommended strategies to improve open data in Nigeria. 
Key presentations during the meeting focused on "Overview of data and challenges in Data Access" by Mrs Glory Uzoaga, a statistician with the National Bureau of Service and "Data Management, Open storage, prerequisites for open data, ethics in data usage and importance in development work" by Airaoje Karl.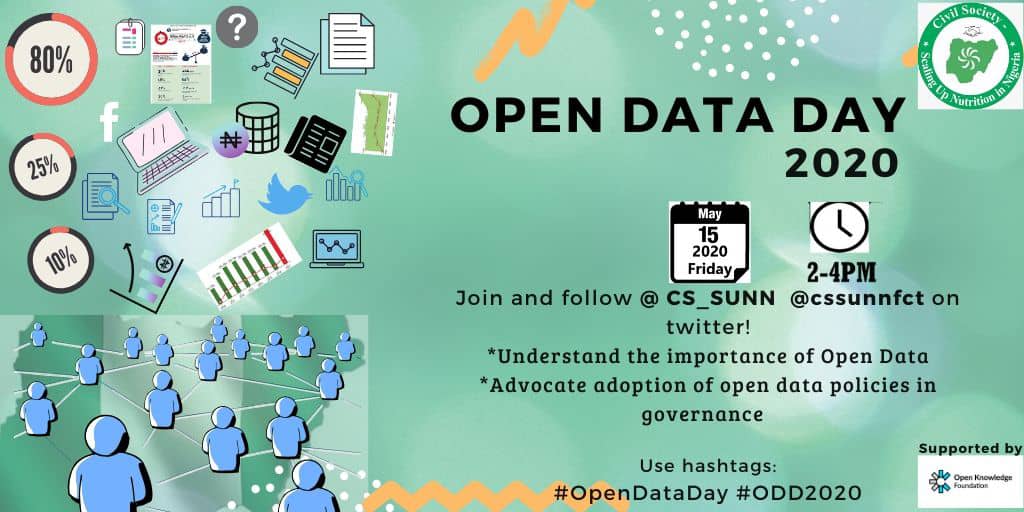 In his presentation, Karl identified factors which inhibits an open data system to include copyright laws, policies and also the sensitivity of the data generated and stated that open data remains key for programming, decision-making and accountability in Nigeria. 
He emphasised the need for open data as this will ensure all agencies, bodies and organisations that generate data should make such data available to the public in reusable formats.
In a contribution CS-SUNN Executive Secretary Beatrice Eluaka explained that in working with government stakeholders, building trust is a key to accessing data. She explained the importance of developing briefs, informational materials, score cards and data analysis to provide stakeholders with an appraisal of where they have been doing well in terms of policy formulation and implementation, funding and budgeting. This, she said, gives room for further improvement. She cited how CS-SUNN engagement in some states in Nigeria has led to improved budgetary allocations for nutrition.
The event convener, Ms Ngozika Ogbonna, urged participants to familiarise themselves with Nigeria's Freedom of Information Bill to be empowered to access public information without being denied access to it. She identified some sources of data in Nigeria including the National Bureau of Statistics and the Data Release Calendar.
Key recommendations from the meeting included:
The need for all stakeholders and data/information users to study Nigeria's FoI Act 2011 and understand what the position of the document on open data/data access is. This will simplify its use as a standpoint for advocacy on open data at all levels.

Advocacy for a unified database where all research data (raw and processed) generated within Nigeria (by parastatals, research bodies, universities, professional bodies etc) can be posted for free access and use by any interested parties. The unified platform should be such that all ethical review boards can share research works submitted to them. Also, journals originating from Nigeria should be made accessible on the platform for free.

Improved advocacy, sensitisation and citizen engagement to make data more open and accessible in Nigeria.

The need for open data to begin with CSOs in Nigeria. All organisations that have generated any form of data that may be useful to other organisations. The government and other bodies should also share such data in reusable formats and on accessible platforms.

The need for civil society organisations to get authorisation from appropriate authorities in Nigeria like institutional review boards, relevant ministries, departments and agencies in order to effectively collate data.
The CS-SUNN FCT chapter of the alliance appreciates the Open Knowledge Foundation sponsoring the event and the CS-SUNN National Secretariat for granting the Chapter the privilege to take the lead on this.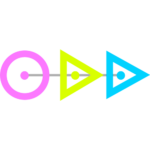 Open Data Day is the annual global celebration of open data. Each year, groups from around the world organise local events to celebrate, promote and spread the use of open data in their communities. It is an opportunity to show the benefits of open data and encourage the adoption of open data policies in government, business and civil society.
Email opendataday@okfn.org to contact the Open Data Day team.