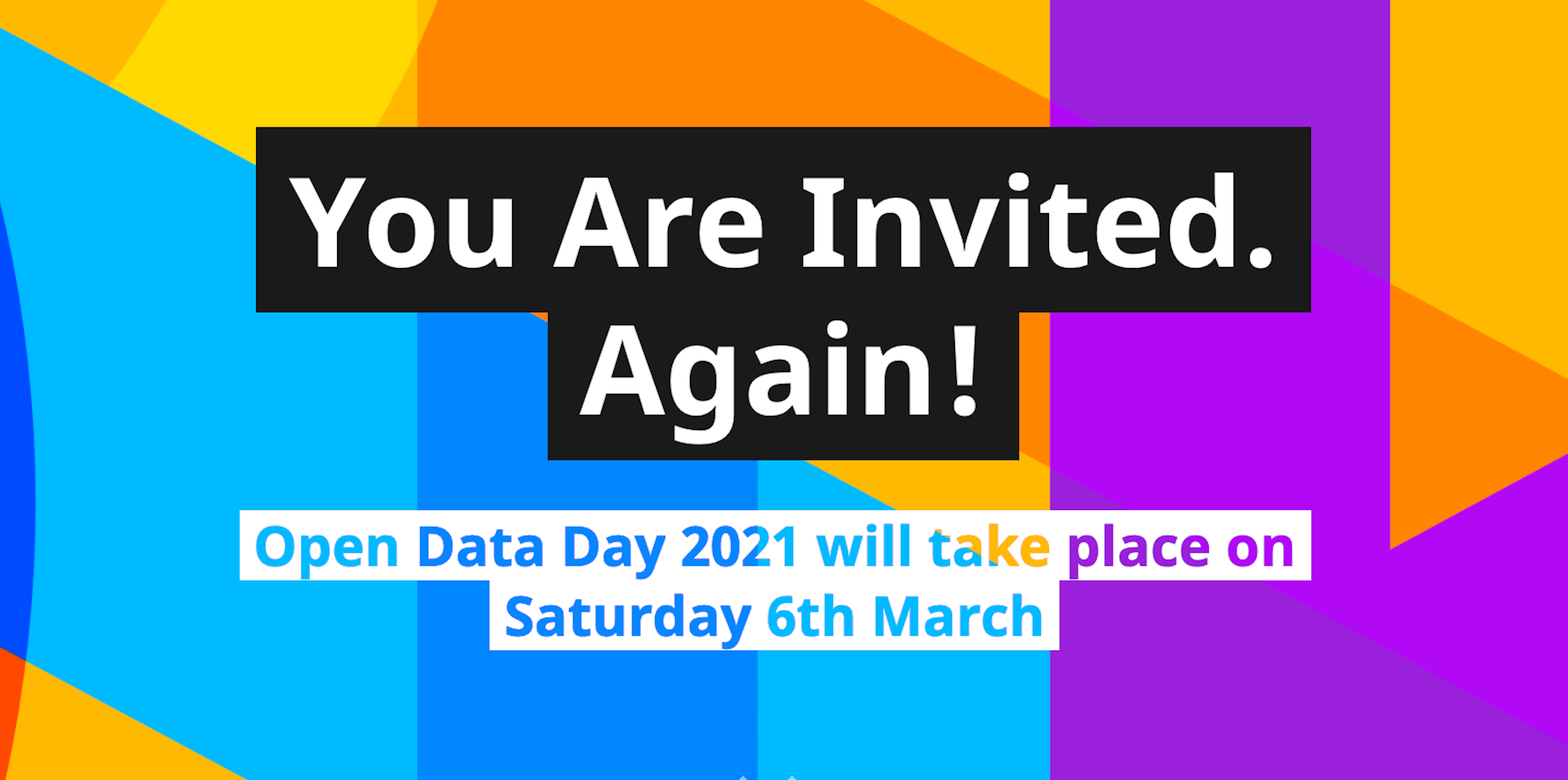 We are pleased to announce that Open Data Day 2021 will take place on Saturday 6th March.
Open Data Day is the annual global celebration of open data facilitated by the Open Knowledge Foundation. The Open Data Day website is opendataday.org.
Groups from around the world create local events on the day where they will use open data in their communities. It is an opportunity to show the benefits of open data and encourage the adoption of open data policies in government, business and civil society.
In March 2020, more than 300 events took place across the world to mark the tenth Open Data Day despite some events having to shift online due to event restrictions relating to the COVID-19 pandemic.
Thanks to the generous support of our funders – Datopian, the Foreign & Commonwealth Office, Hivos, the Latin American Open Data Initiative (ILDA), Mapbox, Open Contracting Partnership and Resource Watch – we were able to give out more than 60 mini-grants to support the running of great community events on Open Data Day 2020. 
Learn all about those events and discover organisations celebrating open data near you by reading our round-up blogpost.
If you or your organisation would like to give financial support for Open Data Day or would be interested in sponsoring our mini-grant scheme, please get in touch by emailing opendataday@okfn.org. We will announce more details about the 2021 mini-grant scheme in the coming months.
For Open Data Day 2021, you can connect with others and spread the word using the #OpenDataDay or #ODD2021 hashtags. Alternatively you can join the Google Group to ask for advice or share tips.
By March 2021, we hope that in-person events will be able to take place in many locations but we know that differing levels of COVID-19 restrictions will be in force in a number of countries so we are looking at how best we can support the organisation of more virtual events.
Find out more about Open Data Day by visiting opendataday.org where you can also add your event to the global map, find recommended data resources and use a free logo generator to create a logo to help your city mark the event.