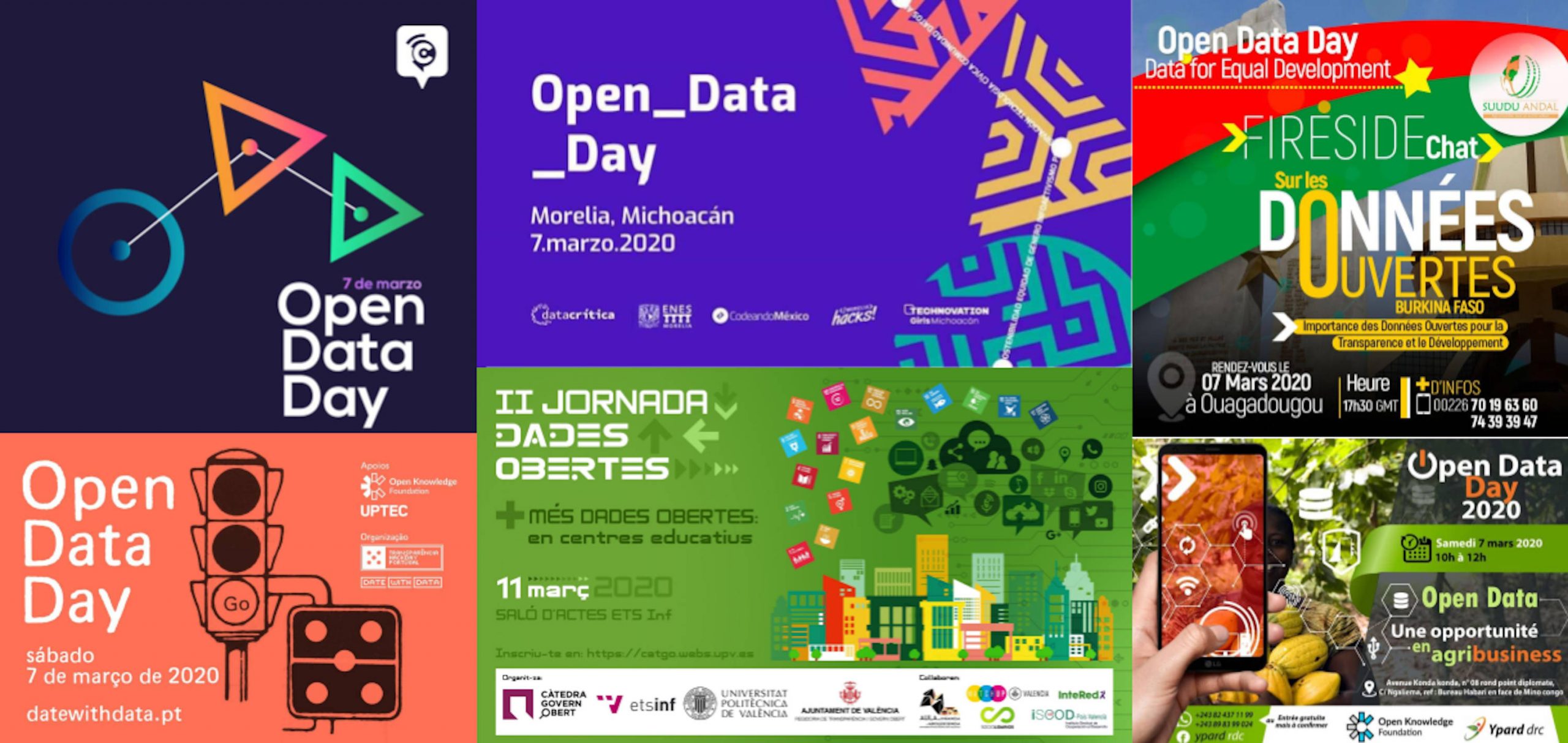 On Saturday 7th March 2020, the tenth Open Data Day took place with people around the world organising over 300 events to celebrate, promote and spread the use of open data.
Thanks to the generous support of this year's funders – Datopian, the Foreign & Commonwealth Office, Hivos, the Latin American Open Data Initiative (ILDA), Mapbox, Open Contracting Partnership and Resource Watch – the Open Knowledge Foundation was able to give out more than 60 mini-grants this year.
Sadly several events had to be cancelled or delayed as the COVID-19 pandemic affected countries around the world but some of our grantees were able to swiftly adapt their plans in order to deliver engaging virtual Open Data Day celebrations.
The community registered a total of 307 events on the Open Data Day map with events taking place in every timezone and the Open Knowledge Foundation team captured some of the great conversations across Asia/Oceania, Africa/Europe and the Americas by using Twitter Moments.

Mini-grant scheme
This year's tracks for the Open Data Day 2020 mini-grant support scheme were:
Environmental data: Using open data to illustrate the urgency of the climate emergency and spurring people to take a stand or make changes in their lives to help the world become more environmentally sustainable.
Tracking public money flows: Expanding budget transparency, diving into public procurement, examining tax data or raising issues around public finance management by submitting Freedom of Information requests.
Open mapping: Learning about the power of maps to develop better communities.
Data for equal development: How can open data be used by communities to highlight pressing issues on a local, national or global level? Can open data be used to track progress towards the Sustainable Development Goals or SDGs?
Below you can read reports from all of the events which took place thanks to these mini grants:
Environmental data
Tracking public money flows
Open mapping
Data for equal development
Thanks to everyone who organised or took part in these celebrations and see you next year for Open Data Day 2021!
Stephen Abbott Pugh was content development manager for the Open Knowledge Foundation.