This week, five shortlisted teams took part in the final stage of the Net Zero Challenge – a global competition to identify, promote and support innovative, practical and scalable uses of open data that advance climate action.
The five teams presented their three-minute project pitches to the Net Zero Challenge Panel of Experts, and a live audience. Each pitch was followed by a live Q&A.
The winner of the pitch contest will be announced in the next few days.
If you didn't have the chance to attend the event in person, watch the event here (46.08.min) or see below for links to individual pitches.
A full unedited video of the event is at the bottom of this page.



Introduction – by James Hamilton, Director of the Net Zero Challenge
Watch video here (4.50min) // Introduction Slide Deck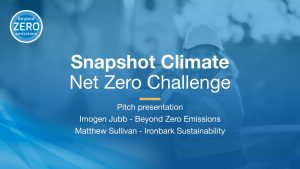 Pitch 1 – by Matt Sullivan from Snapshot Climate Tool which provides greenhouse gas emission profiles for every local government region (municipality) in Australia.
Watch pitch video here (10.25min) // Snapshot Slide Deck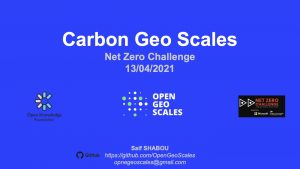 Pitch 2 – by Saif Shabou from CarbonGeoScales which is a framework for standardising open data for green house gas emissions at multiple geographical scales (built by a team from France).
Watch pitch video here (9.07min) // CarbonGeoScales Slide Deck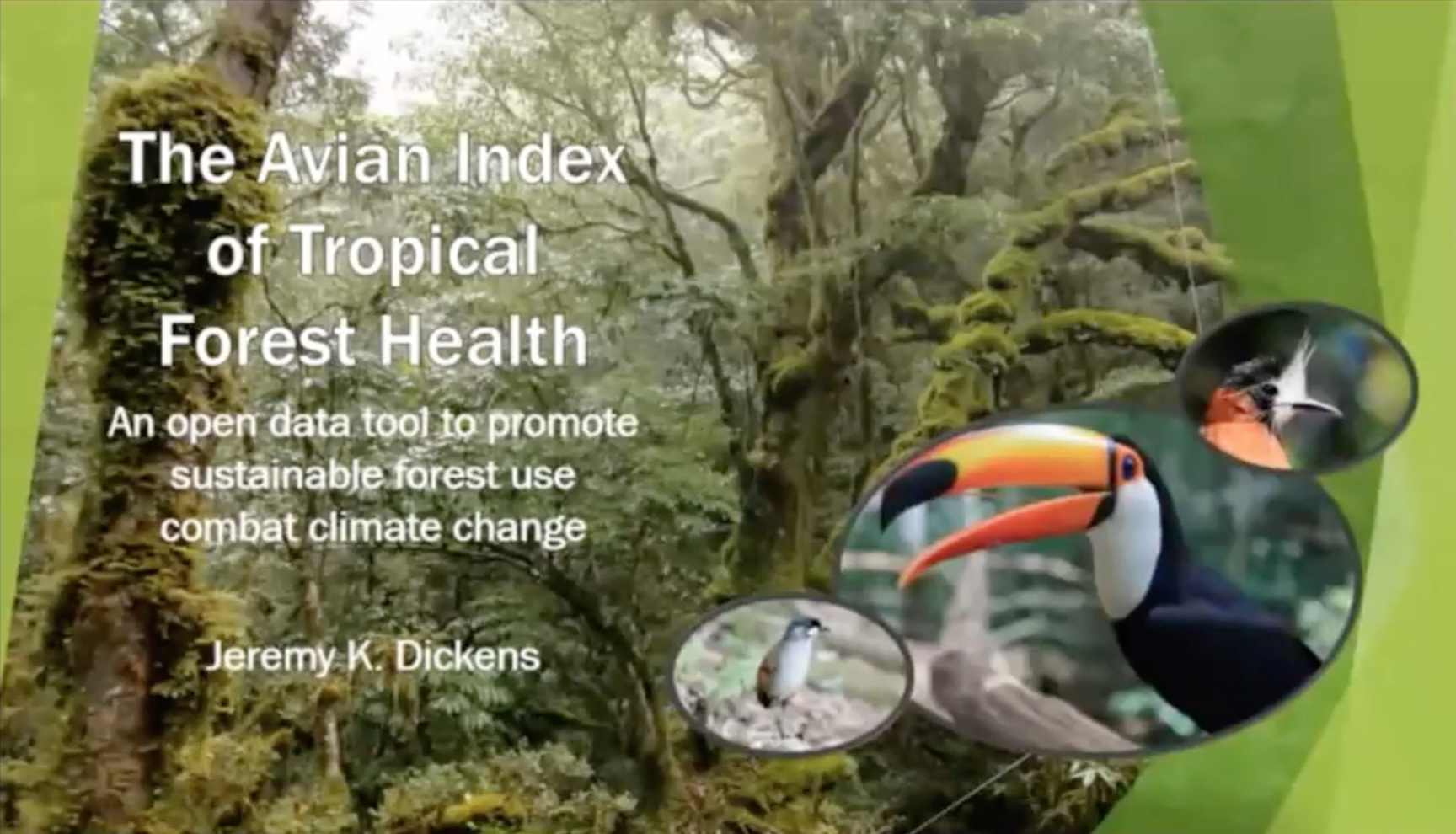 Pitch 3 – by Jeremy Dickens. He presents Citizen Science Avian Index for Sustainable Forests a new bio monitoring tool that uses open data on bird observations to provide crucial information on forest ecological conditions (from South Africa).
Watch pitch video here (7.03min)  // Avian Index – Slide Deck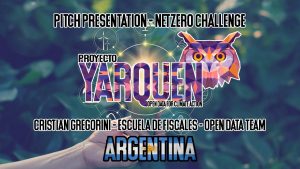 Pitch 4 – by Cristian Gregorini from Project Yarquen which is a new API tool and website to organise climate relevant open data for use by civil society organisations, environmental activists, data journalists and people interested in environmental issues (built by a team from Argentina).
Watch pitch video here (8.20min)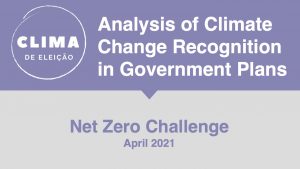 Pitch 5 – by Beatriz Pagy from Clima de Eleição which analyses recognition of climate change issues by prospective election candidates in Brazil, enabling voters to make informed decisions about who to vote in to office.
Watch pitch video here (5.37min) // Clima de Eleição – Slide Deck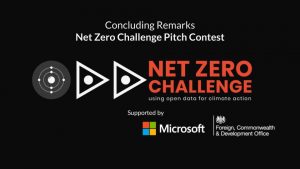 Concluding remarks – by James Hamilton, Director of the Net Zero Challenge
Watch video here (0.46min)
---
A full unedited video of the Net Zero Challenge is here (55.28min)
---
There are many people who collaborated to make this event possible.
We wish to thank both Microsoft and the UK Foreign, Commonwealth & Development Office for their support for the Net Zero Challenge. Thanks also to Open Data Charter and the Open Data & Innovation Team at Transport for New South Wales for their strategic advice during the development of this project. The event would not have been possible without the enthusiastic hard work of the Panel of Experts who will judge the winning entry, and the audience who asked such great questions. Finally – to all the pitch teams. Your projects inspire us and we hope your participation in the Net Zero Challenge has been – and will continue to be – supportive for your work as you use open data to advance climate action.

Adrià works for Open Knowledge Foundation as Technical Lead. As a software developer, he is focused on the Web and Open technologies in general, and the geospatial field in particular. Before joining OKF he built and managed several geo-related projects for different organizations, ranging from online map viewers to spatially enabled services and APIs.