The Net Zero Challenge is a global competition to answer the following question – how can you advance climate action using open data? Our aim is to identify, promote, support and connect innovative, practical and scalable projects.
Having selected our shortlist of projects competing for the $1,000 USD prize, we have now invited all the teams to pitch their projects to our panel of experts during a live streamed virtual event on Tuesday 13th April 2021 from 15:00 to 16:00 London time. Register now to watch the event.
Our panel of experts hail from four different organisations which are leading players in the field of using open data for climate action: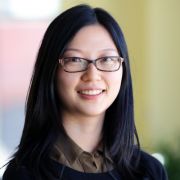 Mengpin Ge is an Associate with WRI's Global Climate Program, where she provides analytical and technical support for the Open Climate Network (OCN) and CAIT 2.0 projects. Her work focuses on analysing and communicating national and international climate policies and data to inform climate decision making towards the 2015 climate agreement.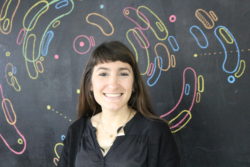 Natalia Carfi is the Interim Executive Director for the Open Data Charter. She previously worked as the Open Government Director for the Undersecretary of Public Innovation and Open Government of Argentina where she coordinated the co-creation of the 3rd Open Government National Action Plan. She was also Open Government coordinator for the Digital Division of the Government of Chile and for the City of Buenos Aires. She is part of the Open Data Leaders Network and the Academic Committee of the International Open Data Conference. Within ODC she's been leading the open data for climate action work, collaborating with Chile and Uruguay.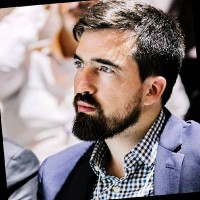 Bruno Sanchez-Andrade Nuño is the Principal Scientist at Microsoft "AI for Earth", building the "Planetary Computer". He has a PhD in Astrophysics, and Rocket Science postdoc. Bruno has led Big Data innovation at the World Bank Innovation Labs, served as VP Social Impact at the satellite company Satellogic and Chief Scientist at Mapbox. He published the book "Impact Science" on the role of science and research for social and environmental Impact. He was awarded Mirzayan Science Policy Fellow of the US National Academies of Science and a Young Global Leader of the World Economic Forum.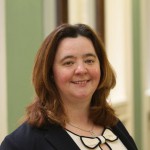 Eleanor Stewart is the Data Protection Officer & Head of Transparency at Foreign, Commonwealth and Development Office, where she is she is responsible for driving the necessary institutional change within the department to achieve and maintain compliance with GDPR/DPA 2018, the release of its information and supporting the UK Governments international programmes and objectives in Transparency and Open Data through the Open Government Partnership and other initiatives as well as working to embed digital methodologies and processes in the day-to-day work of a foreign affairs ministry.
---
Please register here to watch the Net Zero Challenge pitch contest.
This is a virtual event taking place on Tuesday 13th April 2021 from 15:00 to 16.00 London time.
---
James is the Development Manager at Open Knowledge Foundation. James is passionate about developing innovative projects that deliver measurable positive impact in the world. Get in touch if you want to talk about your ideas ! @the_robot_james