On 10th March 2023, Youth Open Data organised a workshop to mark Open Data Day. The workshop brought together 40 young leaders and representatives of civil society organisations in Ouagadougou, Burkina Faso. The general objective of the workshop was to exchange understanding, commitment, and action at the national level in terms of Artificial intelligence (AI) based on open data for the monitoring of humanitarian funds.
The specific objectives of the workshop were:
Strengthen participants' knowledge of AI
Strengthen participants' knowledge of Open Data
Discover Open Date and AI platforms on humanitarian aid tracking
Discuss national strategies, for the popularisation of data for the benefit of communities
Reflect on a strategy for setting up a collaboration framework with the CSOs present, to develop solutions based on Open Data and AI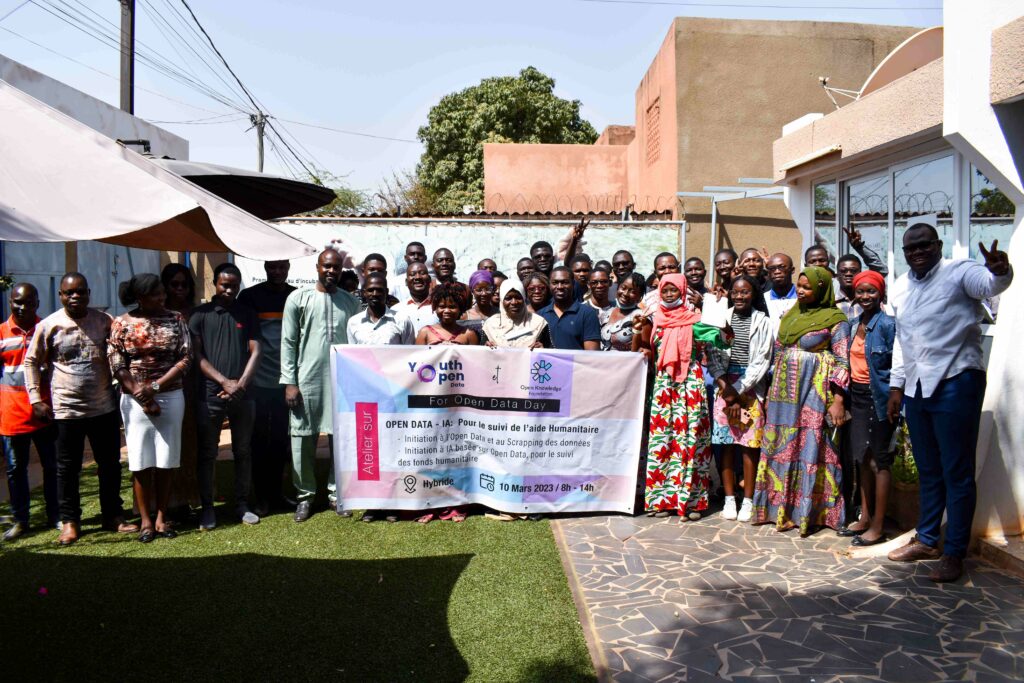 The executive director of Youth Open Data started the workshop by welcoming the participants and stressing the importance of the session. He invited each participant to participate massively in a fruitful exchange and expressed sincere thanks to the partners and representatives of institutions for their presence.
Mr. BAZONGO AMON, an expert in AI started the session with his presentation on Artificial Intelligence (AI). He illustrates with examples of tasks by saying that AI tasks are sometimes very simple for humans, such as recognising and locating objects in an image, planning a robot's movements to catch an object, or driving a car. The most complicated tasks require a lot of knowledge and common sense, for example, to translate a text or conduct a dialogue. He stressed the importance of AI to improve the performance and productivity of the company by automating processes or tasks that previously required human resources.
In his presentation focusing on the use of AI in the humanitarian field, he mentioned three aspects that fit with humanitarian movements namely:
The preparation for humanitarian action
The response to humanitarian action
The recovery to the humanitarian action
Some important questions were also highlighted during the discussion on AI, Open Data, and Humanitarian fund monitoring;
In which dimension are the humanitarian funds: in the preparation and response?
What are the issues related to humanitarian funds: transparency, reliability, use, management of the granted fund, effectiveness and efficiency, identification of the real need, tracking of funds, accountability, and reporting?
What data is used to verify transparency in humanitarian action: RELAC data, and data from the African Aid Transparency Initiative?
After the session on Artificial Intelligence, Mr. Malick LINGANI an expert in Open Data started his presentation on Open Data. He spoke with participants on what is open data, its importance, and how to promote and popularise its data. He pointed to a large number of areas where open government data creates value, and there are probably more. Some of these areas are:
Transparency and control of democracy
Participation
Self-empowerment
New and improved private products and services
Innovation
Improved efficiency of public services
Measuring the impact of public policies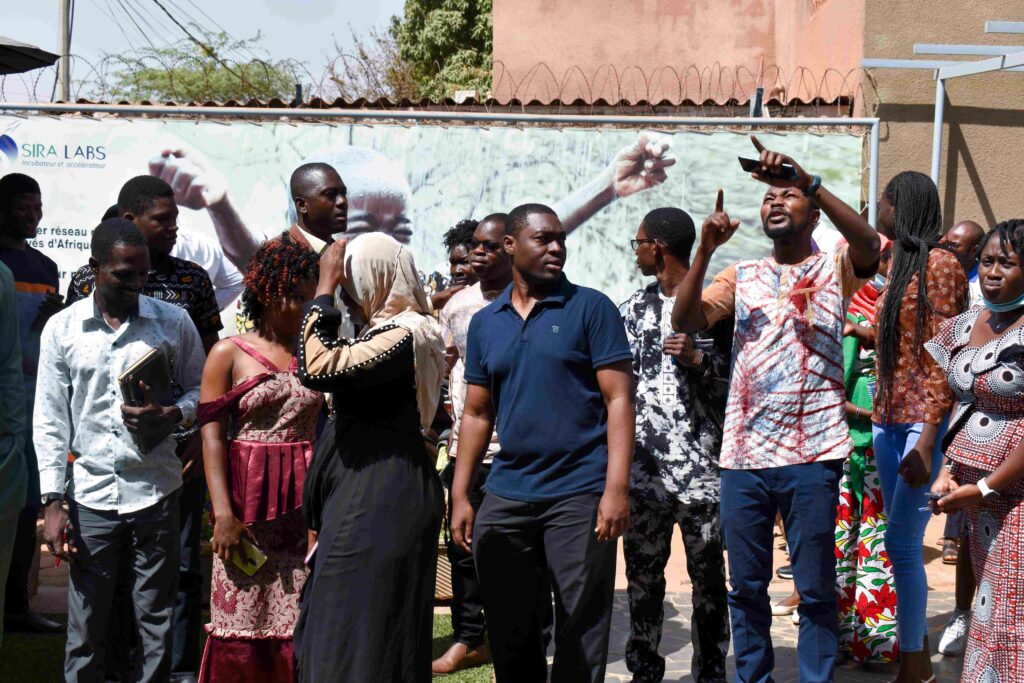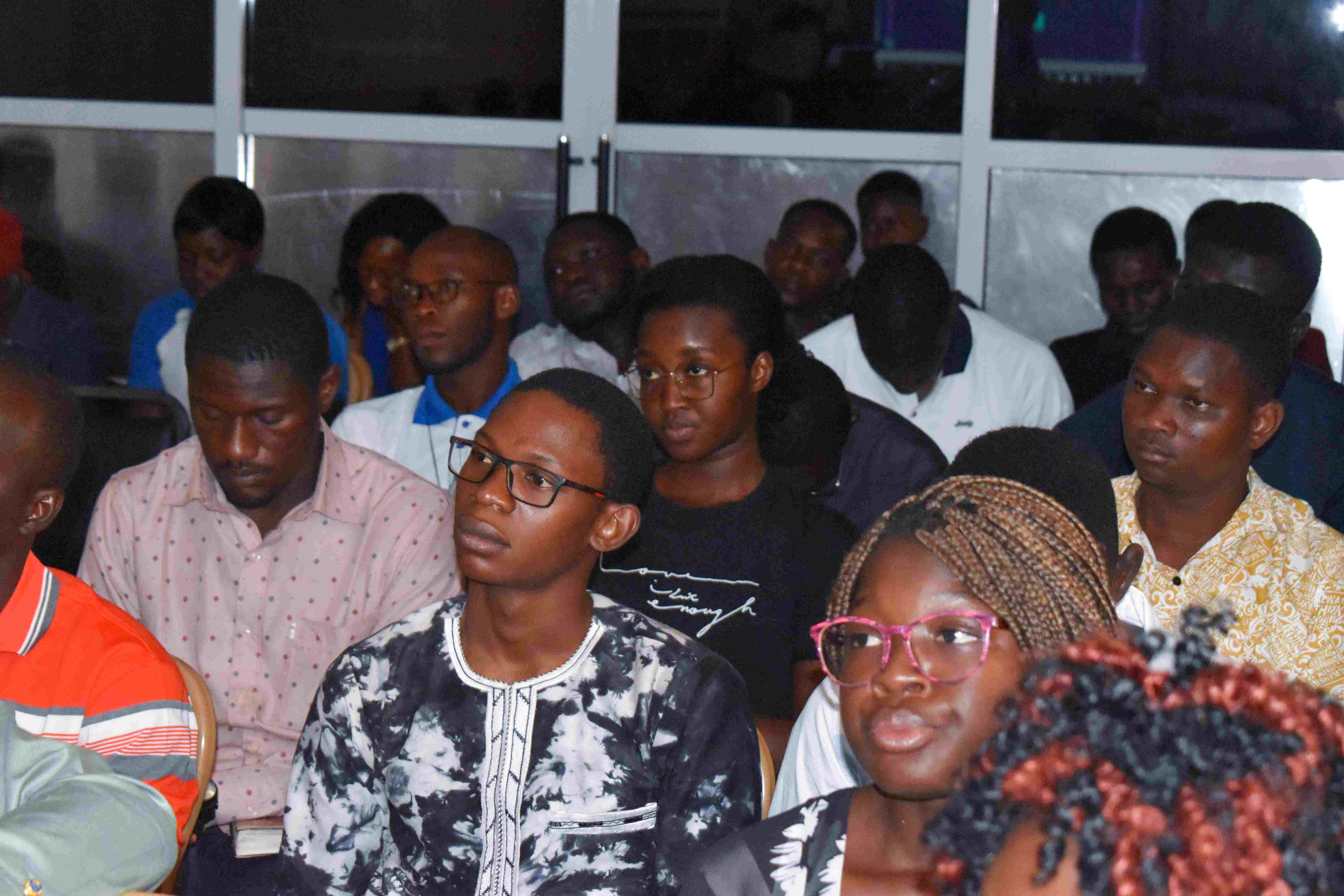 This untapped potential can be revealed by turning government data into open data. However, in order to reveal it, it must be truly open, meaning that there are no restrictions (legal, financial, or technological) on its reuse by the public. To conclude his presentation, he presented platforms for the promotion of data, such as OPEN GOV, AIDA, and the World Bank website.
The workshop went well and overall objectives were achieved. Following the exchanges, the participants expressed their satisfaction to have attended the workshop, but also made the following recommendations:
Organise youth meetings at the national level to talk more about AI and Open Data.
Set up a grouping of CSOs to work on advocacy actions linking access to public data, but also pool our efforts to set up a single digital platform to centralise data produced by CSOs in order to further promote Open Data.
Create an exchange and information network.
---
Youth Open Data received a small grant to host Open Data Day(s) (ODD) events and activities.