In mid-June this year, the Open Knowledge Network chapters met in Zurich for our annual gathering.
It is only my second year working with the Network, but I already know how powerful it is when these people get together in a room, so I was burning with anticipation for months. And I was not disappointed. It's always such an honour to witness the genuine pleasure we all feel when we get to share a meal, or a laugh, while updating each other on local and global news, current projects, and future hopes.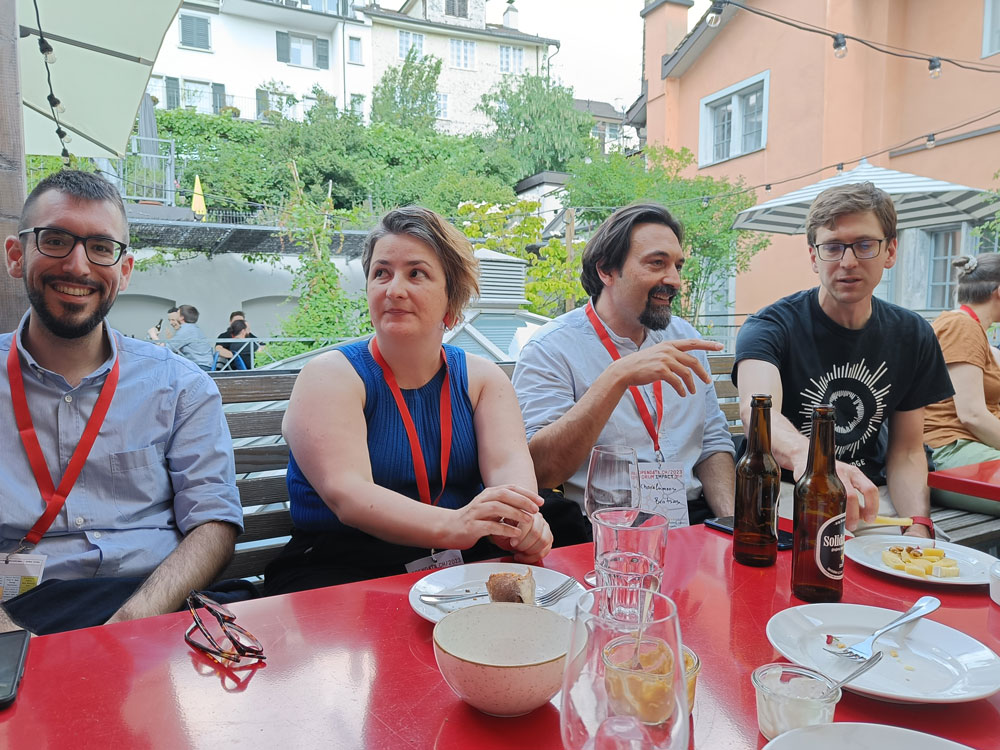 So who was there? Well, almost all chapters were represented. We had Fernanda Campagnucci from Open Knowledge Brazil, Nikesh Balami from Open Knowledge Nepal, Tomoaki Watanabe from Open Knowledge Japan, Elenor Weijmar and Mattias Axell from Open Knowledge Sweden, Christina Willems from Open Knowledge Germany, Janne Peltola from Open Knowledge Finland, Charalampos Bratsas and Vangelis Chondrokostas from Open Knowledge Greece, Oleg Lavrovski and Juan Pablo from Opendata.ch. Plus myself from Open Knowledge Foundation. 
We were very lucky to get together in Zurich, on a mid-June sunny day that happened to also be the day of the annual feminist strike in Switzerland, which contributed greatly to setting the right tone and mood for the meeting.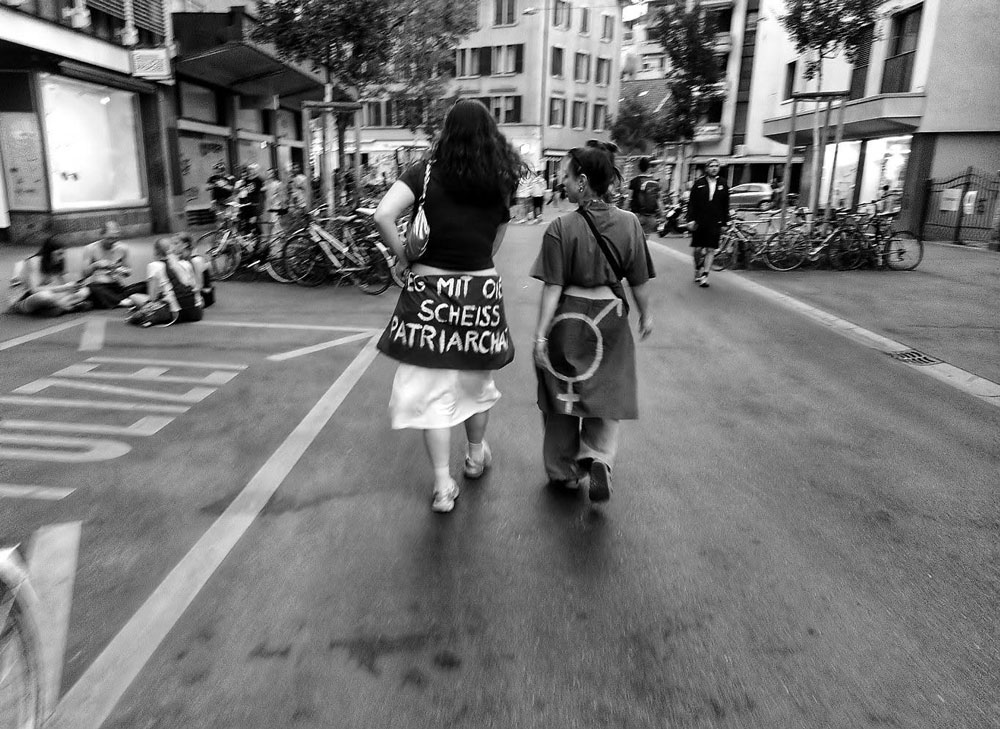 The following day the real work began. We all met in a beautiful space kindly offered by Liip, for a full day of discussion and brainstorming on better ways to work together, trying to define concrete methods and resources to nurture and facilitate mutual relationships within the Network, and to find methods and tools for pooling resources.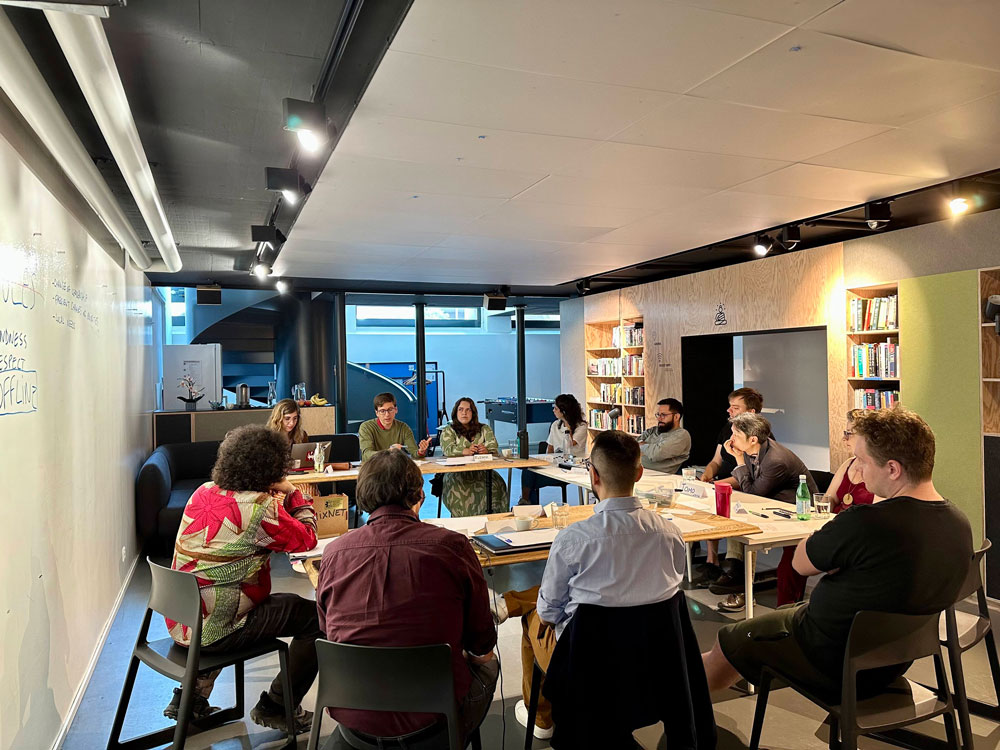 We kickstarted the reflection by sharing frustrations and general obstacles that participants felt as blockers for a smooth functioning of the Network. That laid a solid foundation to better understand what the dream Open Knowledge Network of each one of us looks like. I can't say too much for now, but I promise, it's beautiful. It's a solid and diverse Network that has managed to make it so obvious that open is the way to go, that any citizen demands open data because it is beneficial to them.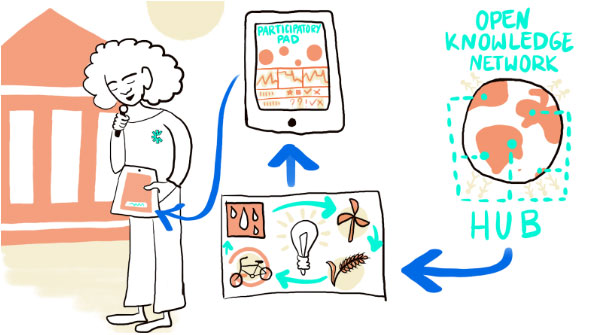 In order to get there (yes, we believe it's possible!), we identified some key areas that need our attention right now:
Sustainability
Governance
Institutional Clarity
Ways of working
In the coming months, we will be working on these key areas through dedicated working groups.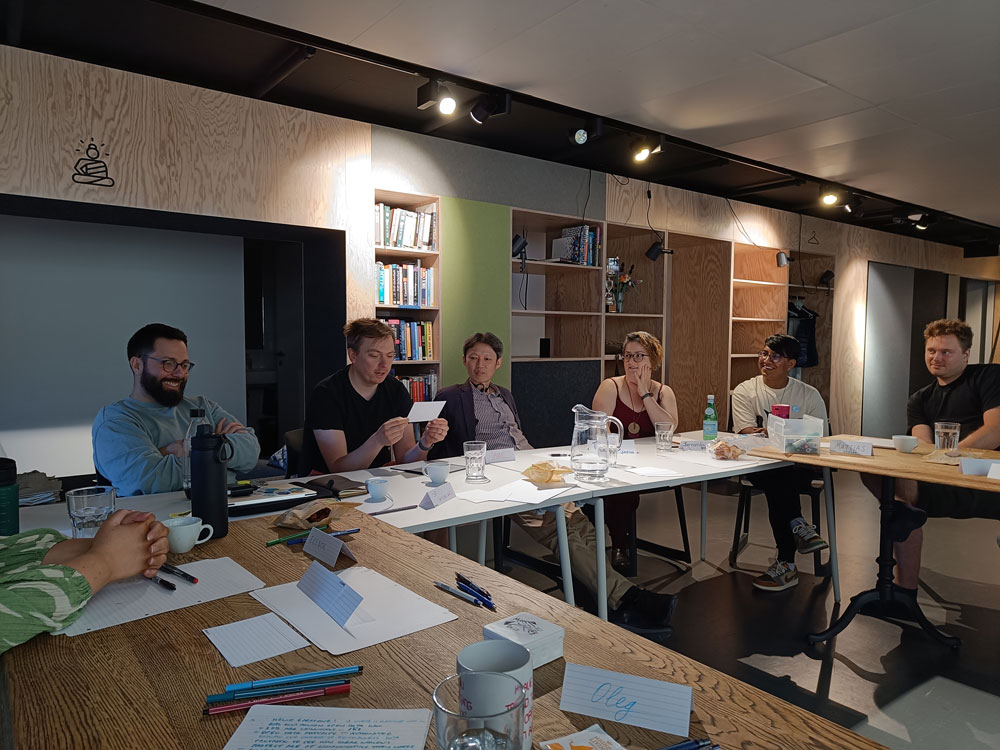 Anyone from the Network is of course very welcome to be part of this. As a matter of fact, we already did a restitution of the Zurich meeting to the full Network, only a couple of days after. It was important to us to get as much input as possible on all the stuff that was discussed and thought through in Zurich while it was still fresh in our minds. After all, one of the richness of our Network lies in the fact that it is very broad and diverse, so when figuring out what to do next, it was crucial to capture that and keep it going.
There's a lot of work ahead, but we got back home fully energised from the get-together, and we are ready to pull our socks up!
A big thank you to our Swiss chapter and Liip, who made this meeting possible and got us all super inspired at the Opendata.ch Annual Forum! Especially Darienne, Florin, Juan Pablo, and Oleg. You are awesome.
Thanks again to all the chapters' representatives who took the time to travel to Zurich and contribute to the reflection. It was an honour and a pleasure to have you all around a table for a couple of days.
One last thought for Husein Abdullahi from Open Knowledge Somalia, who should have been with us but was unable to join because his visa application was rejected after a long and painful process. We missed you deeply and we hope you can be with us next time!
If you want to know more about what happened in Switzerland, and at the Forum especially, I encourage you to check out the great blog my colleague Nikesh Balami wrote.
Would you like to be part of the Network?
We are a global network with groups in more than 40 countries and counting! We use advocacy, technology and training to unlock information, to create and share knowledge.
You can check all current members in the Network page. Or browse through the Project Repository to find out what each members has been working on. For more agile and current updates, subscribe to Open Knowledge News, our monthly newsletter.
Our groups can always benefit from more friendly faces and fresh ideas — we will be happy to hear from you! Please contact us at network[at]okfn.org if you, as an individual or organisation, would like to be a part of Open Knowledge and join our global network.