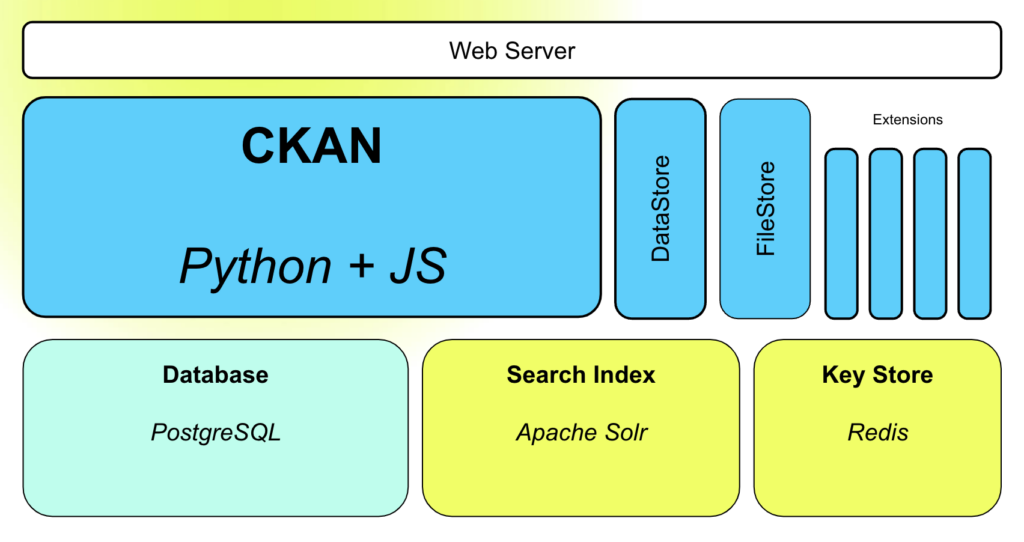 The Open Knowledge Foundation (OKFN) and the Inter-American Development Bank (IDB) recently joined forces to host a Code4Dev workshop focused on implementing CKAN, the world's leading open-source data management system. Aimed at making data publication, sharing, and collaboration more accessible, CKAN provides a robust infrastructure with a rich front-end, full API capabilities, powerful visualisation tools, and much more. The workshop welcomed data enthusiasts from Latin America, from seasoned professionals to beginners eager to explore the potential of this platform.
The workshop was presented in Spanish by Andrés Vázquez, a software developer at OKFN and a CKAN expert based in Córdoba, Argentina. Participants learned about the platform's key features, including its user-friendly interface and its ability to store, catalog, and access datasets effortlessly. By harnessing CKAN's capabilities, governments, organisations, and individuals can unlock the true power of their data, driving data-driven development initiatives and promoting transparency in decision-making processes.
You can find the presentation used in the workshop by clicking the image below.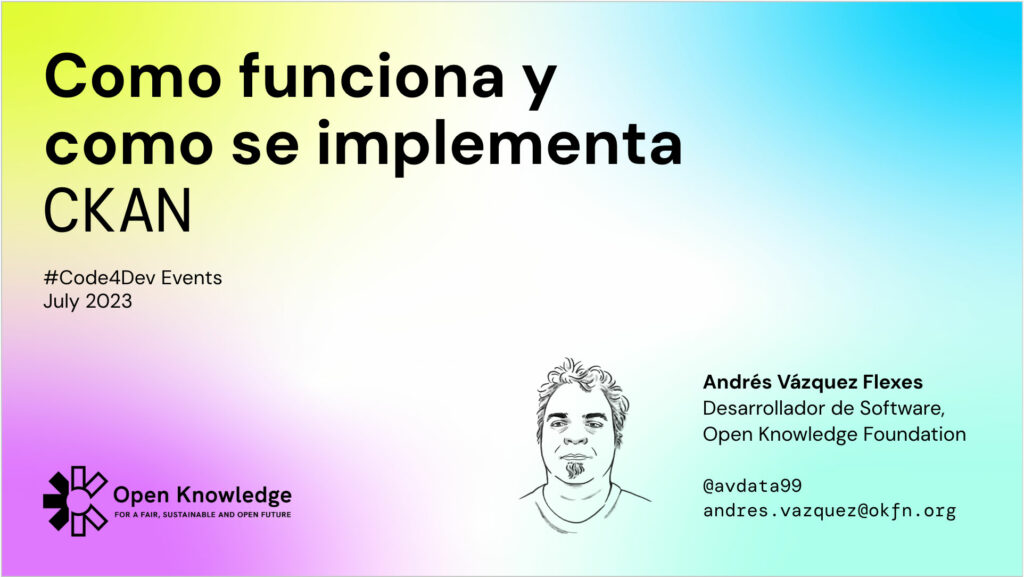 Throughout the workshop, more than 100 attendees delved into real-life case studies showcasing how CKAN has been successfully implemented in various sectors, ranging from public governance and healthcare to environmental sustainability and economic development. The CKAN workshop emphasised the importance of open data and its potential to enable evidence-based policymaking and fuel collaborative efforts for societal progress.
The full session recording has just been published on YouTube, making it accessible to everyone. By sharing this valuable resource, OKFN and IDB aim to empower a broader audience to leverage CKAN's capabilities for their own projects and initiatives. Whether you're a data scientist, policymaker, or simply curious about the potential of open data, the workshop recording offers a comprehensive guide to utilizing CKAN effectively.
Andrés Vázquez is a member of the Open Knowledge Foundation, the world's ultimate team of experts in implementing open data portals using CKAN. We hold in trust all CKAN assets and ensure the best practice policies on governing openly. Check out the services we offer and get in touch so we can help you discover what your organisation needs to improve how you store, publish and share data and other information.
---
The next OKFN/IDB partnership event will take place in just over two weeks. Get ready now to learn about data interoperability using Frictionless Data by the project lead, Evgeny Karev. The next Code4Dev workshop is scheduled for August 24th at 4 pm EST. This time it will be held in English. It's free, you just need to register.