We've been getting tonnes of requests in for the details of our keynotes at the Open Government Data Camp 2011. We'll be gradually revealing them to you over the coming fortnight – so stay tuned! First up, we're totally excited to announce David Eaves – open government activist and gripping orator.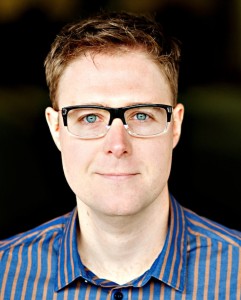 It's been an exciting year in the world Open Data – the launch of the
Open Government Partnership and the arrival of open data to Africa are
two powerful examples of continued political engagement and success.
But it remains early days and there is still much work to do. In his
keynote David will outline some of the emerging opportunities and
challenges as well as suggest goals and strategies for the movement's
next steps.
About David
David Eaves is an open government advocate and expert who has
successfully lobbied several governments to adopt open data
strategies. A native of Vancouver, Canada he co-drafted the City of
Vancouver's open data motion, and has advised at the local, regional
and national level on open data and open government strategies. He is
frequently asked to speak on lessons and ideas around open data with fellow advocates, policy makers, politicians and the public. A full
bio can be found at eaves.ca/about.
Theodora is press officer at the Open Knowledge Foundation, based in London. Get in touch via press@okfn.org