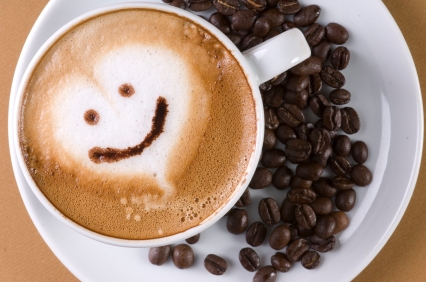 Crazy about happy? Call it spring fever, but I am slightly addicted to the beautiful creativity of people around the world and their Happy videos (map). We are just one small corner of the Internet and want to connect you to Open Knowledge. To do this, we, your community managers, need to bring in the Happy. How can we connect you, meet your feedback, continue the spirit of global Open Data Day, and celebrate our upcoming 10 year anniversary as Open Knowledge? Tall order, but consider this.
Open Knowledge is a thriving network. We exist because of all of you and the incremental efforts each of you make on a wide-range of issues around the world. The way forward is to flip the community around. We will focus on connecting you to each other. Call it inspired by Happy or the Zooinverse mission, but we heard your input into the community survey and want to meet it.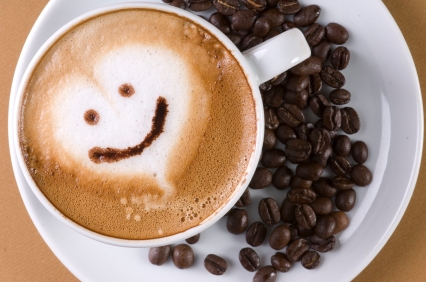 So, here are 4 key ways we aim to connect you:
1. Community Tumblr
Greece, MENA, and Tanzania – these are just some of the locations of Open Knowledge Stories on the Community Tumblr. We know that many of you have stories to tell. Have something to say or share? Submit a story. Just one look at the recent WordPress about 10 moments around the world gives me inspiration that the stories and impact exist, we just need to share more.

The Open Knowledge Community Tumblr
2. Wiki Reboot
As with every spring cleaning, you start by dusting a corner and end up at the store buying bookshelves and buckets of paint. The Open Knowledge wiki has long been ridden with spam and dust bunnies. We've given it a firm content kick to make it your space. We are inspired by the OpenStreetMap community wiki.
What next?
Hop on over and create your Wiki User account – Tell us about yourself, See ways to Get Involved and Start Editing. We think that the wiki is the best way to get a global view of all things Open Knowledge and meet each other. Let's make this our community hub.
3. Community Sessions
We have a core goal to connect you to each other. This April we are hosting a number of online community events to bring you together. Previously, we had great success with a number of online sessions around Open Data Day and OKFestival.
The Community Sessions can be in a number of forms: a scheduled IRC chat, a community Google hangout, a technical sprint or hackpad editathon. We are using the wiki to plan. All events will be announced on the blog and be listed in the main Open Knowledge events calendar.
Wiki planning for the Community Sessions:
The first session is Wednesday, April 2, 2014 at 14:30 UTC/10:30 ET. We will host an IRC chat all about the wiki. To join, hop onto irc.freenode.net #okfn. IRC is a free text-based chat service.
4. OkFestival
OKFestival is coming soon. You told us that events is one of the biggest ways that you feel connected to Open Knowledge. As you many know, there are regular online meetups for School of Data, CKAN and OpenSpending Communities. Events connect and converge all of us with location and ideas.
Are you planning your own events where you live or on a particular open topic? We can help in a few ways:
Let us know about the events you're running! Let's discover together how many people are joining Open knowledge events all around the world!
Never organized an event before or curious to try a new type of gathering? Check out our Events Handbook for tips and tricks and contact our Events Team if you have questions or feedback about it
Want to connect with other community members to talk about your events, share skills, create international series of events together? Ping our global mailing list!
Have some ideas on how we can bring on the happy more? Drop us a line on the okfn-discuss mailing list or reach out directly – heather DOT leson AT okfn DOT org.
Heather is Community Engagement Director at the Open Knowledge Foundation, based in Toronto. She's passionate about global storytelling, citizen voices, excellent software, crisismapping, collaboration, localization and open everything. Learn more at @heatherleson or textontechs.com