This Saturday 4 March marks the 7th International Open Data Day. Groups from around the world are organising events to celebrate, promote and spread the use of open data. It is a great opportunity to show the benefits of open data and encourage the adoption of open data policies in government, business and civil society. This year the focus is on four key areas: Open research data, Tracking public money flows, Open data for environment and Open data for human rights.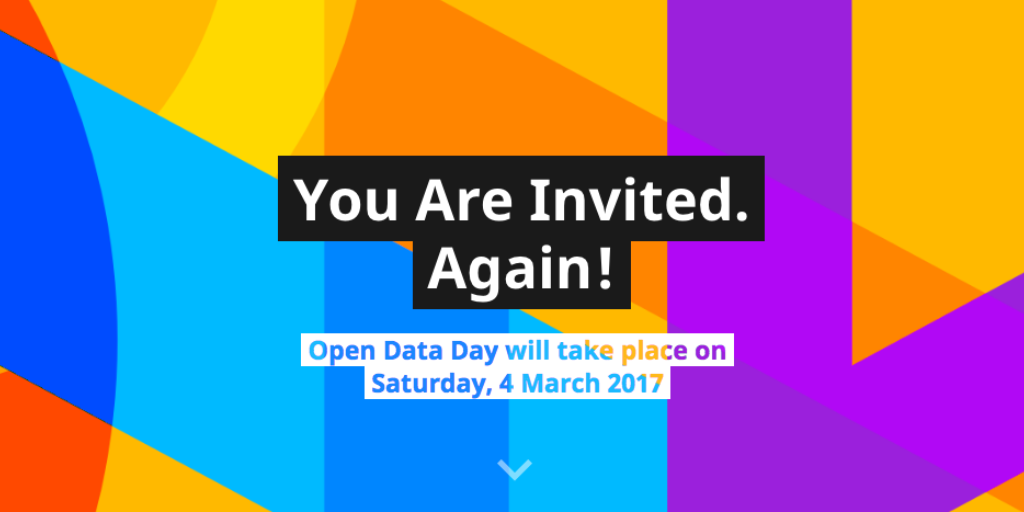 Open Data Day is a bottom-up initiative coordinated through a collaborative mailing list. With over 300 events currently registered on the map (a record high), it is clear that the global movement around open data is growing. Events range from meetups, talks and seminars to more hands-on demonstrations, hackathons and training sessions: anyone interested in learning more about open data is invited to participate.  All outputs are open for everyone to use and re-use.
A total of 44 events received additional support through the Open Knowledge International mini-grants scheme, funded by SPARC, the Open Contracting Program of Hivos, Article 19,  Hewlett Foundation and the UK Foreign & Commonwealth Office. The focus was on funding events in the four dedicated categories, as well as supporting places that will be hosting an Open Data Day event for the first time. An overview of these events is available from this blog.
It is close to impossible to summarise all the activity that will be going on this Saturday: in the list below we highlight some events happening on the different continents.
Africa
Asia
China:

Open Data Shanghai

is a data-focused hackathon where participants will be given datasets and 24 hours to "hack it".  For people who are new to Data Science, there will also be educational talks by experienced data analysts. The hackathon will provide participants with a diverse range of datasets, containing a lot of data relevant to China.

India:

Datameet Hyderabad

is organizing a community get together to work on generating new open data and using any existing data to make some useful tools.

Indonesia: the Goethe-Institut, Jakarta Smart City and Web Foundation's Open Data Lab Jakarta are organising

Open is the New Smart: Making cities work for citizens

, a day focused on how open data could be a key driver of the participation of citizens to jointly address urban problems more quickly and effectively.

Iran: Transparency4Iran will host the first session in Iran on "Open Data and its' good applications for government".

Malaysia: During an

Open Data Exhibition

in Subang Jaya, participants are going to search for data, and use the resulting data.

Thailand: At the Open Data and Big Data Forum,  hosted by the Electronic Government Agency and Social Technology Institute of Thailand, between 150-200 participants are expected.
Australia/Oceania
Australia:

ODI Queensland

is inviting people to an afternoon of updates & feedback on their training program and priority Open Data projects. You can also play their International Open Data Day Datopolis Game.

French Polynesia: the Open Data Day event in Tahiti is organised by the

Institut de la Statistique de la Polynésie Française

and focuses on government data specifically.

New Zealand:

Open Data NZ

hosts a mini-hack event at the National Library in Wellington, with a focus on environmental data.
Europe
North America
South America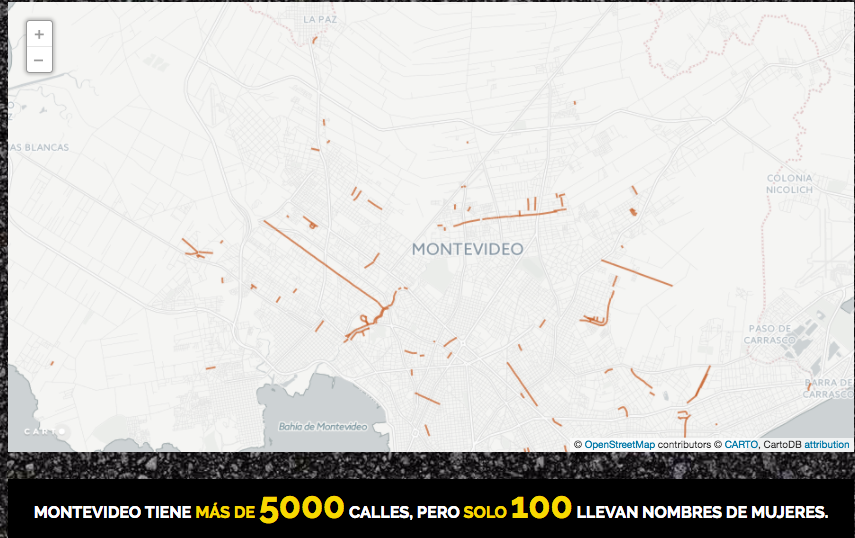 More information on Open Data Day itself is available from opendataday.org. You can also follow news on the day itself through Twitter: #opendataday and #ODD17. If you are unable join an event, but would still like to participate virtually, check Why you should take 10 minutes to look at the Open Data Roadmap this Open Data Day.
As Communications Officer, Lieke works on increasing the profile and awareness of Open Knowledge Foundation projects online. She previously coordinated the OpenGLAM initiative, promoting free and open access to digital cultural heritage data and has been managing European projects in the areas of open cultural data, open access and open science. She is based in Berlin, where she also serves as Community Director of the Disruption Network Lab.