This blog has been reposted from the School of Data blog.
School of Data is delighted to announce its sixth class of fellows. From June until January 2019, the programme will allow fellows to deepen their data literacy skills and work alongside local partner organisations to enhance the data literacy network local to them. We were really pleased to receive a large number of applications and would like to both congratulate and wish all our new fellows the very best for their fellowship!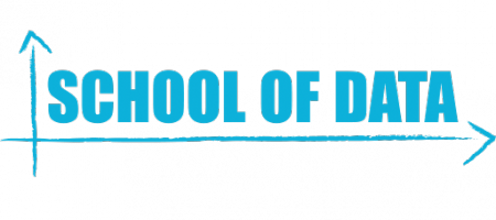 Pamela Gonzales is passionate about data visualization and bridging the digital divide for women. She is the co-founder of Bolivia Tech Hub, a collaborative space for tech projects to contribute to the prosperity of an innovative ecosystem in Bolivia. Pamela is also the Regional Ambassador for Technovation, a San Francisco based program that equips girls with the skills needed to solve real-world problems through technology. She holds a Bachelor of Science degree in Computer Science from Universidad Mayor de San Andres.
Odanga Madung is the co-founder and Data Science Lead at Odipo Dev, a data science and analytics firm operating out of Nairobi Kenya that delivers services to various bluechip companies and NGOs across the country. Odanga's deepest interest is at the intersection between data and culture and it is through this that Odipo Dev has been able to carry out data analysis and visualisation on various activities for a wide range of clients and occurrences in Kenya and the world.Some of his work has been featured in publications such as Adweek, Yahoo, BBC, CNBC, Quartz, and Daily Nation, just to mention a few. He will be working on Open Contracting in Kenya during the period of his fellowship. You can follow him on Twitter @Odangaring and Odipo Dev @OdipoDev for more information.
Nzumi Malendeja is a Research Associate at an Independent Evaluation and Research Cell of BRAC International in Tanzania, where he leads larger-scale research projects in education, agriculture, and health. Here, he has developed mobile-based data collection platforms (ODK Collect and SurveyCTO), which replaced the traditional paper-based methods. Before this, Mr. Nzumi worked as a Field Monitor and Research Assistant at SoChaGlobal and Maarifa ni Ufunguo respectively, both in education and construction sector transparency projects. Mr. Nzumi has attended a 4 week Summer School Training on Research Methods and Teaching Skills, hosted by Hamburg University of Applied Sciences in Germany, funded by the Germany Academic Exchange Services (DAAD). Presently, Mr. Nzumi is working on his thesis towards the fulfillment of the Master of Research and Public Policy at the University of Dar es Salaam.
Sofia Montenegro A fan of nature and the teachings it hides, Sofia has dedicated herself to research in the social sciences. She studied Political Science at the Universidad Francisco Marroquin and Public Opinion and Political Behavior through a Masters degree at the University of Essex, where she deepened her interest in data methodologies in social research. Sofia is interested in academia only as long as it drives political action. She looks to help other women to be involved freely in data practice and political spaces. Sofia is also interested in network analysis, studying corruption as a social phenomenon, following electoral processes and learning research methods.
Elias Mwakilama is a lecturer at University of Malawi-Chancellor College and Coordinator of Research, Seminar and Consultancies, and Diploma in Statistics programme in the Mathematical Sciences Department, Elias Mwakilama is a computational and applied mathematician in the field of operations research. He lectures and supervises undergraduate students in Mathematics & Statistics fields. His research interests are in working with optimisation models using mathematical statistics techniques integrated with computing skills to offer solutions of industrial related problems in theoretical and practical arena. Elias holds a first upper class MSc degree in Mathematical Sciences from University of Malawi. His website is here. During his fellowship, he hopes to support the "public procurement open contract platform" for Civil Society Organisations (CSOs) in Malawi with Hivos.
Ben Hur Pintor is an open-source and open-data advocate from the Philippines​ who believes in democratising not only data, but ​also ​the means of utilising and analysing data.​ He's a geospatial generalist and software developer who's​ worked on projects related to renewable energy, blue carbon ecosystems, and participatory disaster risk mapping and assessment. ​Ben is currently pursuing an MS Geomatics Engineering degree at the University of the Philippines. As part of his advocacy for Free and Open Source Software (FOSS), he's a co-organiser and active participant of FOSS4G Philippines and MaptimeDiliman — avenues for sharing open​ ​source mapping technologies with the community.
Hani Rosidaini is passionate about how technology can be adopted and applied for people's needs. She combines her technical skills, especially in information systems and data science, with social and business knowledge, to help companies and organisations in Indonesia, Australia, and Japan. This includes her own ventures. Highly relevant to this year fellowship's focus of data procurement, Hani has experience as a data specialist for public policy in the Indonesia Presidential Office, where she has analysed the national integrated data platform, data.go.id, contributed to data-driven policy making, advocated ministries and agencies, as well as engaged with civic and local communities.
Meg designed the Open Knowledge Justice Programme in response to the important questions posed by the increasing use of information technology, data and algorithms in the justice system. The resulting training curriculum has developed from her experience within Open Knowledge's School of Data project team, supporting the delivery of data-driven projects aimed at governments, journalists and citizens. Prior to joining the Open Knowledge Foundation, Meg worked as a legal adviser to detained asylum seekers.