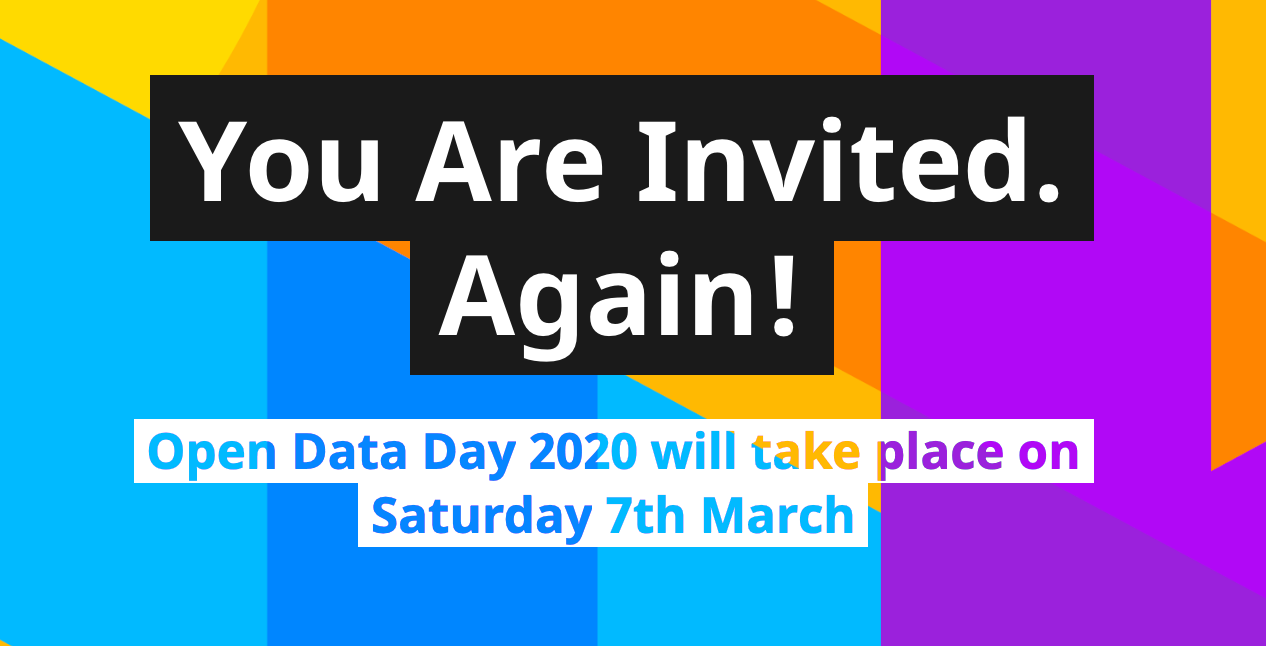 In Ghana, satellite and drone imagery is being used to track deforestation and water pollution in West Africa.
In South Africa, the first map of minibus taxi routes in a township in Pretoria is being created.
In the Philippines, a map is being designed to highlight HIV facilities and LGBT-friendly spaces, while a similar project is underway in Granada to assess the housing situation of migrant women.
And in Mexico, construction projects are being analysed to check their impact on the local environment.
All these community-led projects, and many more like it, are improving lives for people in some of the world's most deprived areas.
They are all linked by one thing: open data.
This Saturday is the tenth annual Open Data Day, which celebrates its transformational impact around the globe.
Open data is data that can be freely accessed, used, modified and shared by anyone.
It is the opposite of personal data, which must be kept private and there have rightly been concerns raised about how that is used by giant technology firms.
Open data is altogether different – this is non-personal information, and it can and should be used for the public good.
It is the building block of what is called 'open knowledge', which is what data can become if it is useful, usable and used. The key features of openness are availability and access, reuse and redistribution and universal participation.
Open Data Day is an opportunity to show its benefits and encourage the adoption of open data policies in government, business and civil society.
The Open Knowledge Foundation operates a mini-grants scheme for community projects every year, and in 2020 we are supporting 65 events taking place all over the world including in Argentina, Bolivia, Brazil, Cameroon, Colombia, Costa Rica, Germany, Ghana, Guatemala, Indonesia, Kenya, Malawi, Mexico, Nigeria, Somalia, South Africa, Tanzania, Togo and Venezuela.
With the climate crisis now an emergency, open data can help tackle deforestation and monitor air pollution levels on our streets.
It is being used in places such as the Democratic Republic of the Congo to increase young people's knowledge of free local HIV-related services.
In Nepal, streetlights data for Kathmandu has been collected by digital volunteers to influence policy for the maintenance of streetlights.
The possibilities are endless.
Open data can track the flow of public money, expanding budget transparency, examining tax data and raising issues around public finance management.
And it can be used by communities to highlight pressing issues on a local, national or global level, such as progress towards the United Nations' Sustainable Development Goals.
I know that phrases like 'open data' and 'open knowledge' are not widely understood. With partners across the world, we are working to change that.
This decade and the decades beyond are not to be feared. We live in a time when technological advances offer incredible opportunities for us all.
This is a time to be hopeful about the future, and to inspire those who want to build a better society.
Open knowledge will lead to enlightened societies around the world, where everyone has access to key information and the ability to use it to understand and shape their lives; where powerful institutions are comprehensible and accountable; and where vital research information that can help us tackle challenges such as poverty and climate change is available to all: a fair, free and open future.
• The tenth Open Data Day will take place on Saturday 7th March 2020 with celebrations happening all over the world. Find out more at opendataday.org, discover events taking place near you and follow the conversation online via the hashtags #OpenDataDay and #ODD2020.