**[Helsingin Sanomat](http://www.hs.fi/english/), Finland's leading national paper, is organizing an article app contest to find data visualizations.**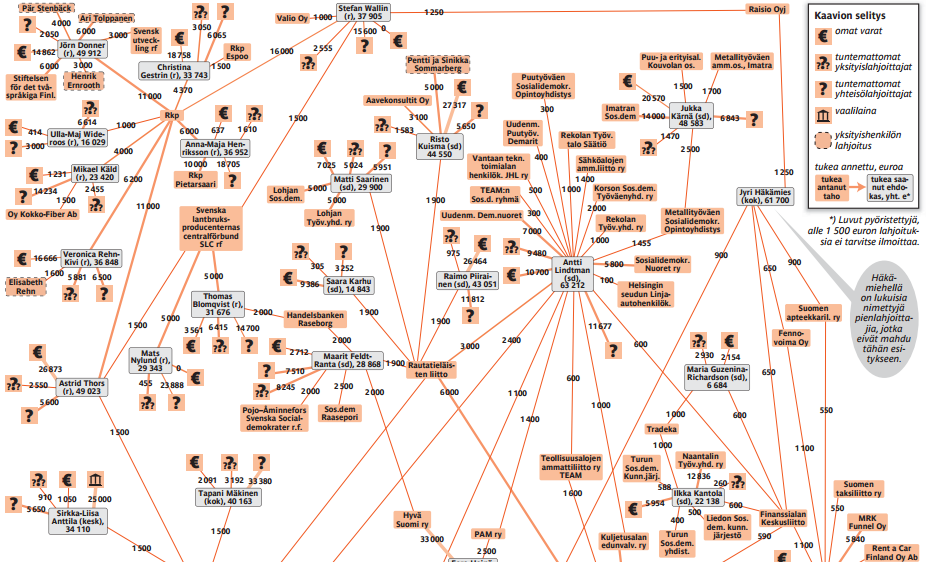 For many journalists today, it's not a lack of open data that's the problem, but a lack of the skills and off-the-shelf visualizations needed to make that open data useful to them.
A year ago, the Finnish government decided that in principle all data generated with taxpayer money should be free.
This has been leading to tonnes of great releases. At the beginning of May, the National Land Survey of Finland will release all its maps as open data. The National Audit Office of Finland has already [released campaign funding data](http://www.puoluerahoitusvalvonta.fi/fi/index/vaalirahailmoituksia/raportit/Tietoaineistot.html.stx) as a kind of API. The City of Helsinki has the [Helsinki Region Infoshare](http://www.hri.fi/en/) project, that collects city-level data into one place. [Statistics Finland](http://www.stat.fi/index_en.html) are also publishing all their data openly.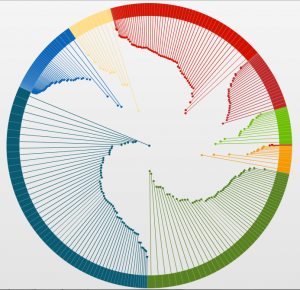 Furthermore, Open data activists such as Antti Poikola and Petri Kola have been doing great work in lobbying the Government and creating a data ecosystem. An [Open Knowledge Foundation chapter is about to be formed](http://blog.okfn.org/2011/11/17/finland-joins-our-global-open-data-community/) and Open Data activists are crowdsourcing Freedom of Information Act-related data requests on [Tietopyynto.fi](https://www.facebook.com/tietopyynto).
So we have plenty of data, but using and publishing it is still lagging behind. This is especially true with the major media outlets. Journalists are still publishing static charts with their articles online or using Google Fusion Tables to make very basic visualizations. Not very innovative.
To tackle this problem, Helsingin Sanomat is organizing a contest to find article apps.
By article apps we mean applications that can be embedded into any web site in 560×400 pixel Iframe. An article app should visualize some interesting data, with the possibility of user interaction or of displaying data inputted by the users.
There are 3000 euros worth of prizes. Developers will not lose any rights to the works they submit to the contest. The contest is open to everyone, and the deadline for submissions is the 8th April 2012. More info can be found [here](http://blogit.hs.fi/hsnext/hs-open-app-contest-make-data-journalism).
There are few limitations for the article apps, but we hope that the apps use open data. If the article app crowdsources data from the users, it would be great if the data could be exported openly.
One part of this process has been to think about the business models of open data journalism. The idea behind the article app format is to standardize at least one format in data journalism. When we have some kind of standard, it will be easier to buy and to sell data journalism.
Our suggestion is that outlets buy the license to publish an article app once with each article – regardless whether it's published at the [HS.fi](http://hs.fi/) site, in our [iPad application](http://www.hs.fi/english/article/Apple%E2%80%99s+iPad+has+found+its+place+in+the+Finnish+bedroom/1135269682679) or some other channel. The next time we use the same graph with different data, we would pay the license fee again. For one article the compensation would be quite low, but if the app is used hundred times, it would be higher.
This business model is still theoretical, as we have not published anything using this model. Also, the amount we would pay for one article is still unclear, as we have not had any discussions with developers. We'd love to hear your thoughts on