This week's Working Group update comes from our Open Science group – thanks to Jenny Molloy for the post and for her great work coordinating the group! This follows on the recent updates from the Archaeology and EU Data groups – and next week we'll have another…
The open data in science working group have had a busy year, with much activity to come in 2012 as open data in science continues to feature on the agendas of governments, funders and scientific organisations.
SWAT4LS Hackathon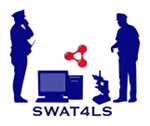 In conjunction with the Semantic Web for the Life Sciences conference and the JISC funded project DevCSI, the working group ran a hackathon on 6-7 December looking at applications for the semantic web in the life sciences, with a focus from OKF participants on generating open research reports, single access points to the open literature on individual diseases, with semantic functionality to allow complex searches and the ability to append additional information such as lay summaries, translations and more. You can see the background to ORRs here and watch a introductory video. The outcomes of the hackathon are documented on the event wiki, including the ORR effort to consolidate different literature sources and the work of other teams on exciting applications to view disease outbreak locations and visualise the interaction of drugs and genes, among others.
Open Science Summit
Several members of the working group attended the Open Science Summit in Mountain View, CA either in person or virtually via live streaming (see blog and OSS 2011 video archive). It was a great opportunity to find out what a wide range of people and orgaisations are up to across the field of open science and forge links with other communities. These will be strengthened by the forthcoming launch of the Open Science Alliance network from the team behind the Open Science Summit which will enable groups from across the broad discipline of open science to update and communicate with each other e.g. open data advocates and bio-hackers.
Panton Fellowships

We are pleased to announce that the OKF has been successsful in obtaining OSI funding for two fellowships in the field of open data in science. More details to follow but needless to say this is a very exciting achievement! Thank you to Jonathan Gray and Peter Murray Rust for making this happen.
Journal coverage
PLoS Biology last week published a profile of the working group in their Community Pages entitled 'The Open Knowledge Foundation: Open Data Means Better Science'. We hope to continue to raise the profile of the working group and projects such as the Panton Principles within the wider scientific community during 2012. Thanks to Grahan Steel and the team at BioMedCentral thousands of people have already seen a web banner advertising the Panton Principles.
Reports
The working group and subsets of it have responded to numerous consultations on scientific communication and open data in science in the last few months, including the Royal Society Science as a Public Enterprise (SAPE) consultation (response), The European Commission Information Hearing on Scientific Information in the Digital Age (blog from working group members Diane Cabell and Cameron Neylon) and the subsequent Consultation (response from OKFN Deutschland).
Open Science Dev
Following a pre-OKCon workshop on Open Science and Social Science, the open-science-dev mailing list was set up to encourage more projects developing tools and applications for open data in science. One outcome of the workshop was the data transcription tool Data Digitiser (demo), for which development is coninuing. More recently Rufus Pollock and others have begun porting BOSSA, the open-source software framework for distributed thinking (i.e. crowd sourcing volunteers to perform tasks that use human cognition and problem solving via the Internet), to python – creating pyBOSSA. If you'd like to contirbute to these projects or have a suggestion for an open science development project please sign up to the mailing list.
Local groups
The open science group in Stockholm is developing well and fledgling groups are soon to begin in Oxford, New York and Washington DC. Open Science advocates from MIT, Kentucky, India and Brazil have all been in touch with the working group and we'd love to start building more local open science communities. You can check out the current list of groups here.
Plans for 2012
Projects already in the pipeline for 2012 include:
Generating publicity material and increasing the profile of the Panton Principles
Generating adaptable presentations and resource packs for open data talks (at academic conferences, within institutions etc)
Investigating the use of CC-BY-NC licenses or other non-commercial clauses
Developing Open Research Reports (including software development, liaison with the patient community, funders and more)
Increase the number of local open science groups and generate guidance on running a local group.
We'd love to hear your ideas for building communities, tools, apps and datasets for open data in science via the open-science mailing list or the OKFN Ideas Incubator.
Theodora is press officer at the Open Knowledge Foundation, based in London. Get in touch via press@okfn.org