This blog has been reposted from the Open Knowledge Nepal blog
Open Knowledge Nepal is very excited to announce that the 'Open Data Fellowship – Women Edition' application is now open for all the women enthusiasts out there. The main motive behind the fellowship is to increase the number of women leaders in the field of open data in Nepal and use the existing expertise of different organizations to provide a good exposure to women and equip them with valuable work experience, confidence and skills that will help them to better understand the data ecosystem and potential opportunities. The fellowships offer the opportunity to connect with business groups, governments and individuals in the data community.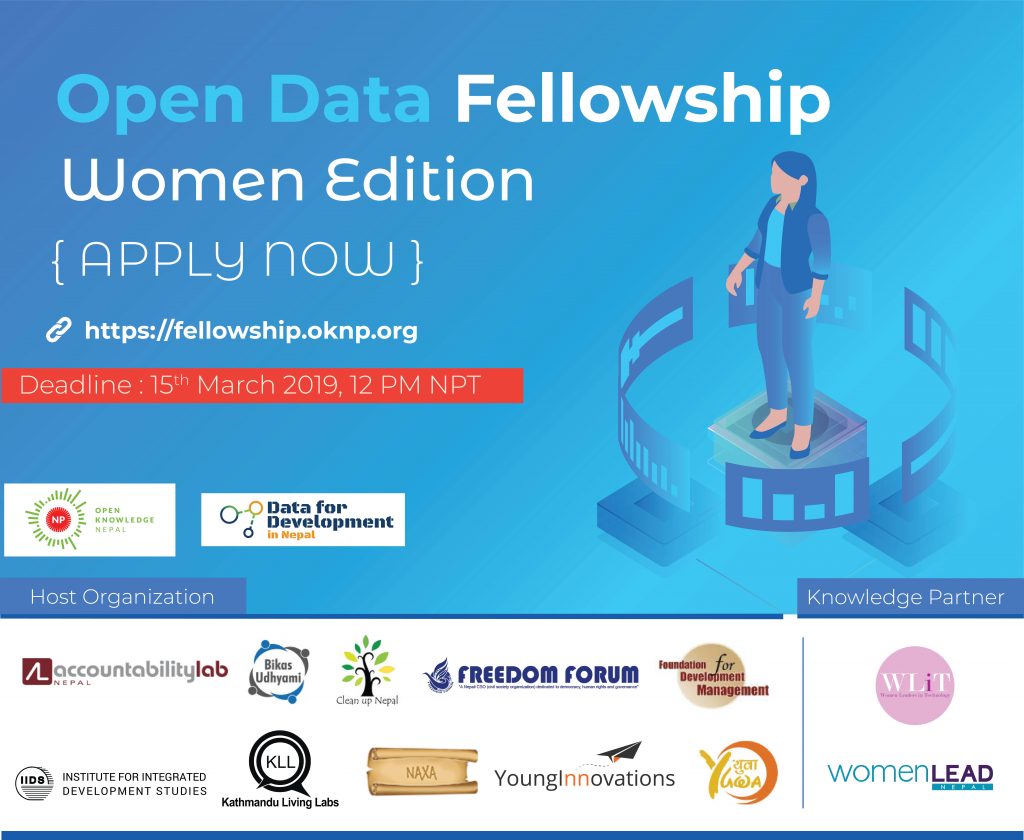 During the time of fellowship, the fellow will visit various host organizations for a half day in-house training which will be followed by the one-month placement in a respective organization. For the first edition, Open Knowledge Nepal will be selecting 10 women fellows.
The fellowship program is likely to include orientation, series of training and workshops to sharpen the data and communication skills before the placement. At host organization, fellow can work on various kinds of projects like: opening up datasets, case studies, research, data-driven blog posts, developing open source software libraries etc. But we encourage to work on projects that can match with the respective organization's objectives.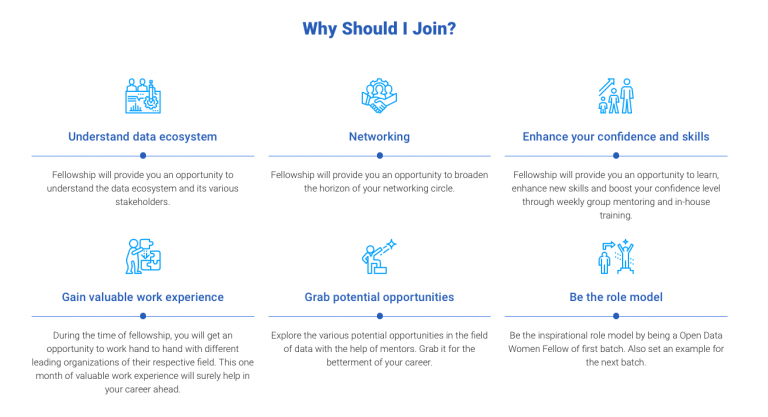 The fellowship is an initiative of Open Knowledge Nepal, supported by Women LEAD Nepal and Women Leaders in Technology (WLiT) as a Knowledge Partner. List of the organization who will be hosting fellows are: Accountability Lab, Bikash Udyami, Clean Up Nepal, Foundation For Development Management, Freedom Forum, Institute for Integrated Development Studies, Kathmandu Living Labs, NAXA, YoungInnovations and YUWA.
Any woman who is a current resident of Nepal is eligible to apply. The application will be open until 15th March 2019, 12 PM NPT. For more information and application form please visit: https://fellowship.oknp.org.

Nikesh is an open data advocate and tech researcher based in Nepal. He is a strong supporter of open source software and believes in the vision of Open Knowledge to empower citizens regarding technology usage and open data. He loves coffee chat, tweeting, hackathons, blogging, traveling, and open data. As an International Open Data Lead, Nikesh works closely with Open Data communities from all over the world. He also leads Open Knowledge Nepal, one of the active networks of OKF since 2013.