Sign up for monthly updates to your inbox here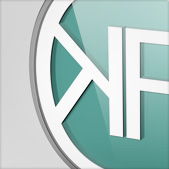 It's been a month for big announcements on openness, and we've been at the forefront as ever. The G8 summit in Northern Ireland catalysed a whole load of activity around open government data, and we want to make sure that words are translated into effective action. We're especially interested at the moment in tax avoidance and in carbon emissions data. These are two globally important areas in which greater openness and transparency could make a real difference to creating a fairer future.
Of course we're still doing tonnes of other stuff, with important activity in Open Science, Open Economics and Open GLAM reported below. And if you'd like to work at the Open Knowledge Foundation, check out this great opportunity to join us as a community manager!
If you think you could support the Open Knowledge Foundation with a regular or one-off donation, that would be fantastic – check out the supporters' page for more details.
###The G8 and the Open Data Census

As you will undoubtedly be aware if you take even a cursory interest in Open Government Data, this month was the G8 conference in Northern Ireland, and some important announcements were made. See our discussion of the Lough Erne Open Data Charter, which makes it clear that open data is crucial for governance and growth, and we were also really excited by the support from G8 Science ministers for open data in science.
It's certainly a good time for open data in government, but we're here to make sure that actions match words. That's why we released a preview of the results of our Open Data Census, looking at how the G8 countries are doing. While there's a lot of encouraging moves being made, we found that the G8 must work harder to open up essential data, and lead other world governments forward on the route to openness. While lots was said on tax avoidance and open data, for example, we are yet to see serious commitments for action in opening the relevant data to penetrate the secrecy of tax havens.
Work continues on completing the rest of the Open Data Census, so if you'd like to help with this crucial community-driven effort to hold our governments to their promises, get in touch.

###Going Global
One initiative which we hope will help ensure that the voice of civil society is heard loud and clear in the corridors of power is the Global Open Data Initiative (GODI). We're joining forces with the Sunlight Foundation, the Open Institute, Fundar, and the World Wide Web Foundation, to share principles and resources on how best to harness the opportunities created by open government data.
And the global reach of Open Knowledge has been massively augmented this month by two important linguistic developments: the launch of our global French-language community, and the launch of Escuela de Datos, the Spanish-language version of School of Data. We're really excited to see how these pilot programmes go, and are looking forward to rolling them out in more languages.

###Open CO2
We believe that carbon emissions data needs to be put at the heart of the global open data agenda. The Lough Erne declaration made a cursory mention of "pollution levels", but discussion of carbon emissions data was conspicuous by its absence.
It was great to see open data included in President Obama's new action plan on climate change, as part of the Climate Data Initiative. However we hope that while the emphasis was placed on using open data to prepare for climate change, the role of data in preventing climate change will also be recognised by the administration. Open data can be used to hold polluters to account, as well as improve resilience to the increase in natural disasters.
If you'd like to find out more about our efforts to open up the world's carbon emissions data, you can follow #OpenCO2 on twitter, or sign up to the open-sustainability mailing list.
###Some of our news
The second year of the Panton Fellowships is open for applications. Following on from the fantastic work of Ross Mounce and Sophie Kershaw last year, we are looking forward to working with more inspiring scientists in openness.

The Second International Open Economics Workshop took place on June 11-12 in Cambridge, MA. A wide range of super interesting speakers made the event a great success – look out for post-event details on the blog.

The first OpenGLAM Advisory Board has been appointed. The seven distinguished members include Dan Cohen, the founding executive director of the Digital Public Library of America, and Jill Cousins, the Executive Director of Europeana.

News from OKCon: the selected proposals have been announced! As well as the main conference days, on the 17th and 18th September, a pre-conference day on the 16th will host additional sessions and provide networking time, and the 19th September will see a whole host of satellite events taking place around the city. Get your tickets now!
###Some of your news
Theodora is press officer at the Open Knowledge Foundation, based in London. Get in touch via press@okfn.org