If data is freed into the open, but no one uses it, can we consider it open data? This is one of the questions we need to ask ourselves is we want to promote data use. And what better day to promote data use than Open Data Day (ODD)?
So what is Open Data Day?
ODD is the yearly event where we gather to reach out to new people and build new solutions to issues in our communities using open data. 2018 marks the 8th edition of ODD. In these eight years, the community has grown and evolved greatly. Last year we registered more than 300 events around the world!
To make sure some of those events had everything they needed to be great for their communities, we had the support of Hivos, Article19, SPARC and Hewlett to provide mini-grants for their organizing.
This effort resulted in more than 200 applications for mini-grants that followed one of the four tracks we supported last year. This year we want to have an even bigger pool por events (we already have almost 40 events registered on opendataday.org). To achieve this, we have partnered with four organisations providing support in the following tracks: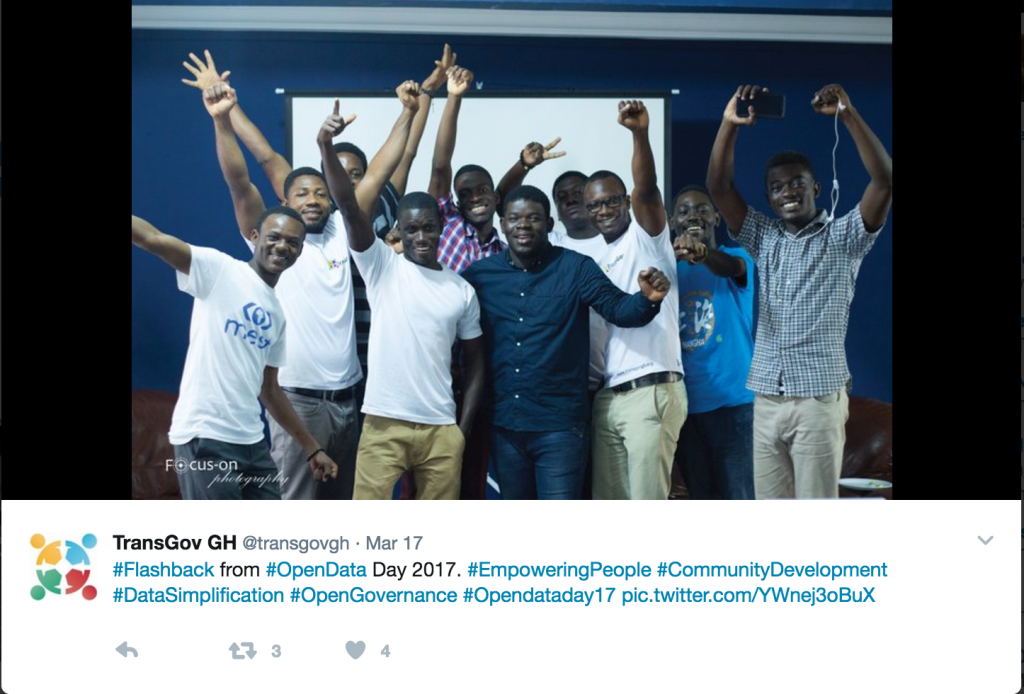 Cool, so what are the mini-grants?
A mini-grant is a small fund of between $200-$400 for groups to organize Open Data Day events. Since last year, we gave these grants to the events that would focus on specific issues around open data. These year, as we have already mentioned we have four tracks: Follow the Money and Open Contracting, Open Science and Open Research Data, Open Mapping and Open Data for Equal Development.
There are some important things  to be aware of:
To all grants: We cannot fund government applications, whether national or local. This is since we support civil society actions. We encourage governments to find their local groups and engage with them!

For the track Follow the Money and Open Contracting: groups from developing countries will have priority.
Event organisers can only apply once and for just one category, so choose well.
What is the timeline for the mini-grants?
Applications are open starting today (January the 22nd) through Sunday, February 4th 2018 and the selected grantees will be announced on Monday, 19th February 2018. However, it is important to note that all payments will be made to the teams after ODD when they submit their blog reports and a copy of their expenses. If you need to have the payment processed before March 3, we will consider on a case by case basis.

Are you all set?
If you are all set to organize you ODD event, apply for a mini-grant HERE.