Sign up here to receive the monthly Open Knowledge Foundation newsletter by email.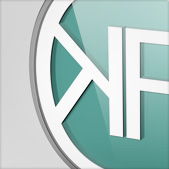 How time flies! May 20th was our 9th birthday, and to mark the occasion we allowed ourselves a little reminiscent birthday post, looking back on how we've been doing. Thanks so much for all your lovely messages and birthday wishes!
And we couldn't have asked for a better birthday present than this month's exciting CKAN news (see below if you haven't heard)! In amongst all the champagne corks, we've been doing a tonne of other stuff too – special mention this month to the School of Data, whose Data Expeditions are super-exciting, and to the ever-expanding network of Local and Working Groups in all their brilliance.
And as ever, if you think you could support the Open Knowledge Foundation with a one-off or a regular donation, that would be fantastic – check out the supporters' page for more details.
##CKAN comes of age
CKAN is one of our longest-standing projects at the Open Knowledge Foundation, and this month saw two momentous developments: the release of CKAN 2.0; and the relaunch of the U.S government's world leading data portal, data.gov, with CKAN now at its core.
CKAN is an open source, open data management platform already used by data producers around the world, and these milestone are catapulting it to celebrity-status. The slick map-based searching is a favourite new feature, but there's tonnes of other great stuff to play around with.
Congratulations and thanks to everyone who has worked so hard to get us here: in the words of Jeanne Holm from data.gov, "a splendid group of folks"!

##Digging the Data
Some really interesting stuff has been going on in the School of Data, whose new series of Data Expeditions both topical and timely. Data Expeditions are are team-based experiments in learning the art of data storytelling, and are open to all. In the context of the tragic garment factory collapse at Rana Plaza in Dhaka, May's Expedition started work on mapping the data on garment factories and clothing supply chains. Keep your eyes open for the results.
The next Expedition, on 6th June, is focusing on the sensitive topics of tax evasion and avoidance, and future Expeditions are planned to explore the relationship between our personal and global economic situations. Get involved!

##Globally Local
The Open Knowledge Foundation Network – our international community of local initiatives and thematic working groups – is becoming ever more active as well as more global. OKF Nepal helped run this great event to encourage girls to get into ICT, while the Open Hardware Working Group have celebrated their first birthday with the launch of the first version of Principles for Open Design. We're really happy to welcome the first waves of Open Knowledge Ambassadors to the Network too – it's super-exciting to see the applications pouring in from all four corners of the world!
Check out this month's updates from Working Groups and Local Groups on the blog, and maybe you'd like to figure out how you can help.
##Other stuff we've done this month
##Thoughts and comment
Lots of stuff to ponder this month at the Open Knowledge Foundation. Here's a selection of thoughts in case you missed them:
Theodora is press officer at the Open Knowledge Foundation, based in London. Get in touch via press@okfn.org