**Sign up on the right to receive our newsletter straight into your inbox every couple of months!**
It's exciting times at the Open Knowledge Foundation! We're determinedly ignoring the never-ending winter here in Europe – Spring has definitely sprung for us, with more activity than ever across the network, creating change by educating, empowering, evangelising and making. Open Data Day 2013 really demonstrated what an exciting and inspiring bunch you all are, and we can wait to see you all at Open Knowledge Conference 2013! We're super excited to release the first details of the event – find out below when and where this year's biggest open data and open knowledge event will take place.
The OKFN is a not-for-profit organisation – all our community services are provided openly and for free. We rely on the generosity of our institutional and individual supporters. Please visit okfn.org/support to find out more about becoming an Open Knowledge Foundation supporter.


###OKCon 2013
The news is out! The [**Open Knowledge Conference 2013**](http://okcon.org/) will take place in Geneva, Switzerland, on the 17th and 18th September. It's been a hot source of speculation since we even left Helsinki last year, and we're really excited to finally be able to share the news with the world.
This year's theme will be **"Open Data: Broad, Deep, Connected"**, and our call for proposals will be launched next month. In the meantime, Early Bird tickets are [already on sale](http://okcon.org/tickets/) – make sure you don't miss out on the world's leading open knowledge and open data event. OKCon 2013 builds on the massive success of last year's [OKFestival](http://okfestival.org/), and our [OKCon 2011](http://2011.okcon.org/) in Berlin.
To find out more, including how you can get a free volunteer ticket, check out [this blog post](http://blog.okfn.org/2013/03/21/announcing-the-open-knowledge-conference-2013-open-data-broad-deep-connected/).
###Open Data Day and the Census

We were so impressed by the results of this year's [Open Data Day](http://blog.okfn.org/2013/02/28/wrapping-up-open-data-day-2013-2/), and especially pleased about all the work done building up the [Open Data Census](http://blog.okfn.org/2013/03/05/the-open-data-census-challenge-on-open-data-day-2013/). As our global community keeps growing, it's really inspiring to see what can be done when we all pull in the same direction. The Census is an ongoing process, so do [get involved](http://blog.okfn.org/2013/02/20/open-data-census-tracking-the-state-of-open-data-around-the-world/) with this effort to chart and compare the openness of countries around the world!
The amazing work produced on Open Data Day was in large part down to our expanding network of [OKFN:Local](http://okfn.org/local) Chapters, Initiatives and Ambassadors. It was great to see the excitement around our [new Ambassadors scheme](http://blog.okfn.org/2013/03/11/introducing-the-new-global-community-ambassador-scheme/), supporting people to become local leaders in open knowledge; and you can now find out more about what some of the local groups have been up to in our [monthly community round-ups](http://blog.okfn.org/2013/03/13/global-community-stories-1-australia-france-greece-and-finland/).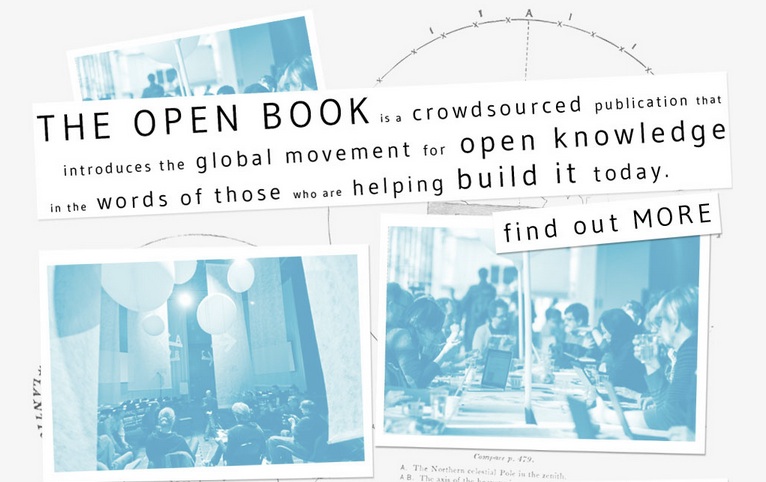 ###The Open Book
What's so important about openness? Who are we and where have we come from? What does the future look like?
[The Open Book](http://blog.okfn.org/2013/03/18/theopenbook/) is a collaborative endeavour between the Open Knowledge Foundation and the Finnish Institute of London, exploring the social and technological manifestations of this emergent movement for the first time. The Book was launched at Future Everything, and is now available [online](http://theopenbook.org.uk/) for free!
###Our other news:
* The beautiful [Public Domain Review](http://publicdomainreview.org/), our showcase for the most weird and wonderful products of the public domain, [needs your help to stay afloat](http://blog.okfn.org/2013/03/06/donate-now-to-keep-the-public-domain-review-alive/). They need to raise $20,000 by May 1st – and if you donate $40 or more you'll get a very great free tote bag!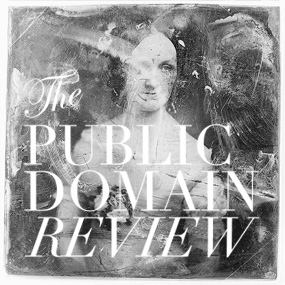 * We've got two really cool projects submitted to the excellent Knight News Challenge this year. Our Open Spending team have proposed [this fascinating and important project](https://www.newschallenge.org/open/open-government/submission/africanspending-monitoring-the-money-enabling-journalists-csos-to-track-government-finances/) to monitor public money and mineral reserve flows in Africa, to combat cronyism and corruption. And our CKAN team would like to make [amendments to the DataHub platform](https://www.newschallenge.org/open/open-government/submission/the-datahub-lightweight-yet-powerful-data-publishing/) which will enable local governments to avoid the sometimes prohibitive costs of implementing a data publishing platform of their own. Head over to the project proposals to get all the details, offer any feedback, and applaud them if you think they're great!
* Build your own FOI portal with [Froide](http://froide.readthedocs.org/)! The open-source, Python-based Freedom of Information platform which powers the German and Austrian instances of FragDenStaat, [was released in version 3.0 this month](http://blog.okfn.org/2013/03/15/announcing-v3-0-of-froide-the-open-source-python-based-freedom-of-information-platform/).
* We're running two very exciting challenges at the moment. The [LinkedUp challenge](http://blog.okfn.org/2013/03/20/challenge-launched-to-promote-open-data-for-education/) – part of the [Linked Up project](http://linkedup-project.eu/) – is about promoting the innovative use of linked and open data in an educational context, and the [Open Humanities Awards](http://blog.okfn.org/2013/02/13/e15000-of-prizes-on-offer-for-open-humanities-projects/) is offering €15,000 worth of prizes to 3-5 projects which use open data, open content or open source to further humanities teaching and research. The deadline for the Humanities Awards is now closed – so look out for the winners soon – but you still have time to [get involved with the LinkedUp challenge](http://linkedup-challenge.org/)!
* It's with great gladness that we [welcome Tony Hirst into the School of Data team as a Data Storyteller](http://blog.okfn.org/2013/03/11/tony-hirst-joins-the-school-of-data/)! We also bid farewell this month to Kat Braybroke from our community team – have a great time Kat, see you soon!
###Cool stuff from around the Digital Commons

We love [POD](http://blog.okfn.org/2013/03/08/opening-product-data-for-a-more-responsible-world/) – the project to make an open database of product data. Definitely a really interesting new angle on what and who can be open.
[LobbyPlag](http://blog.okfn.org/2013/03/22/lobbyplag-who-is-really-writing-the-law/) and [DemocracyMap](http://blog.okfn.org/2013/03/15/the-biggest-failure-of-open-data-in-government/) are two other entrants to the Knight News Challenge that we found especially exciting, offering two different avenues for really impacting on how citizens can hold their representative to account.
[Parltrack](http://blog.okfn.org/2013/03/01/keeping-track-of-the-european-parliament/), the platform for monitoring the legislative goings-on in at European level, is also continuing its excellent work shining lights into the corridors of power – we really hope they get enough cash to keep going from their crowdfunding appeal!
Our friends at Publish What You Fund have brought out a neat new tool – the [Transparency Tracker](http://blog.okfn.org/2013/03/13/launching-the-aid-transparency-tracker/) makes it easy for citizens to figure out whether their governments are keeping to their aid data promises
The [Open Food Facts](http://blog.okfn.org/2013/03/04/open-food-facts/) project, which saw a lot of development at the hands of OKF France on Open Data Day, seems like something that could really take off, as a time when food is becoming an increasingly political issue.
Exciting work which combines open linguistics with open literature is being done by the guys at [Version Variation Visualisation](http://blog.okfn.org/2013/02/08/version-variation-visualisation/). The tool looks at how translations of classic texts vary through time, providing a window into the social struggle for meanings.
###Thoughts
There's been tonnes of interesting thoughts and ideas on the blog lately – here's a few in case you missed them:
Laura James explored the relationship between openness and personal data, and launched a new working group on [Open Data and My Data](http://blog.okfn.org/2013/02/22/open-data-my-data/)
**Jonathan Gray** added his voice to the campaign for [an Open Database of Clinical Trials](http://blog.okfn.org/2013/02/05/we-need-an-open-database-of-clinical-trials/)
**Mike Linksvayer**, the new chair of the Open Definition advisory board, explained the centrality of the Open Definition to [Protecting the foundations of Open Knowledge](http://blog.okfn.org/2013/02/13/protecting-the-foundations-of-open-knowledge/)
And **Andrew Palmer**, from Development Initiatives, [discussed the role of openness in the formation of the post-2015 UN governance objectives](http://blog.okfn.org/2013/02/28/an-open-goal-that-cant-be-missed-2015-and-open-data/), as the Millennium Development Goals come to an end.
###Events
See you there!
* [Learner Journey Data Jam](http://scot.okfn.org/2013/03/14/learner-journey-data-jam/), 12-14 April, Edinburgh:
* [Data Journalism School](http://blog.okfn.org/2013/03/20/announcing-the-school-of-data-journalism-2013-in-perugia/), 24-28 April, Perugia:
* [OpenGLAM at GLAM Wiki](http://blog.okfn.org/2013/03/18/openglam-at-glam-wiki-2013-conference/), 12-14 April, London
* [OuiShare Fest](http://ouisharefest.com/), May 2-4, Paris
* [Scientific Day at Medicins Sans Frontiers](http://www.msf.org.uk/Scientific_Day.aspx), 10 May, London