We've hit the new year running here at the Open Knowledge Foundation! Our work is expanding in every dimension, with new groups and chapters popping up all over the world, new projects and initiatives constantly emerging, and existing projects growing. But the most crucial aspect of this growth is making sure more people are being empowered by data, and that's why we're focusing on things like our new School of Data, to share and develop the skills needed for the Age of Open.
With so much activity across the organisation, we've decided to make our updates to you a little bit more frequent, so you'll be hearing from us again in a couple of months. You can also stay up-to-date with all our activity on the blog (which has just had a snazzy new redesign!), and by following us on twitter – @okfn.
The Open Knowledge Foundation is a not-for-profit organisation – all our services are provided openly and for free. We rely on the generosity of our institutional and individual supporters – and we need your help now more than ever. Please visit http://okfn.org/support/ to find out more about becoming an OKF supporter.
##(Some of) What we've been up to…
###Back to School time kids! Announcing The School of Data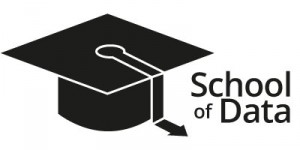 The explosive growth of data available is leading to a rapid rise in demand for data skills, and that demand isn't being met. We need flexible, on-demand, shorter learning options for people who are actively working in areas that benefit from data skills, particularly those who may have already left formal education programmes. To make the dream a reality, we're teaming up with Peer 2 Peer University (P2PU), who worked with Mozilla on the successful 'School of Webcraft' peer-to-peer project. Visit the blog to find out how you can get involved!

###The Open Data Handbook
And as part of our drive to put the power of data into the hands of as many people as possible, we're pleased to announce the launch of The Open Data Handbook v1.0. The handbook explains the why, what and how of open data – why to go open, what open is, and how to open – check it out and let us know what else you'd like to see included!
###Panton Fellowships for the promotion of Open Data in Science
Funded by the Open Society Institute and coordinated by the Open Knowledge Foundation, the Panton Fellowships will be awarded to scientists who actively promote open data in science. We firmly believe that "open data means better science", and these fellowships are designed to support scientists to explore this ideas and tackle current barriers to greater openness. We announced them in January, and the closing date for applications was in February. Keep an eye on the OKF blog and the Open Science blog to find out first about the new Fellows.

###OKCon + OGD Camp = OKFest!
Grab your woolly hat – we're off to Finland! We're all super-excited about what is set to be the biggest, best, most open Open Knowledge Foundation event yet so far – OKFest 2012! Members from our brand new OKFN:LOCAL Finnish chapter and their mates have invited everyone over to Helsinki for a week which will pack OKCon and the Open Government Data Camp into one amazing celebration of all things open, September 17-22. Do come along!
###CKAN and the DataHub
The European Commission is going to make its data publicly and openly available through a new data portal, along the lines of those already used by national governments such as http://data.gov.uk/. Like http://data.gov.uk/ the new site will be based on our open-source CKAN Data Portal Software, and we're getting involved in other ways too – find out more on the blog
Other great developments from the CKAN gang: there are now over 3300 datasets available through CKAN and the Data Hub – check out our stats page and the Data Hub to find out more! And we're really pleased to have rolled out CKAN v1.6, which includes live data previews and visualisations; major improvements to datasets, resources, and groups; and a QA (quality assurance) extension, which automatically calculates '5 stars of openness' scores and keeps track of broken links.
###Open Economics WG activity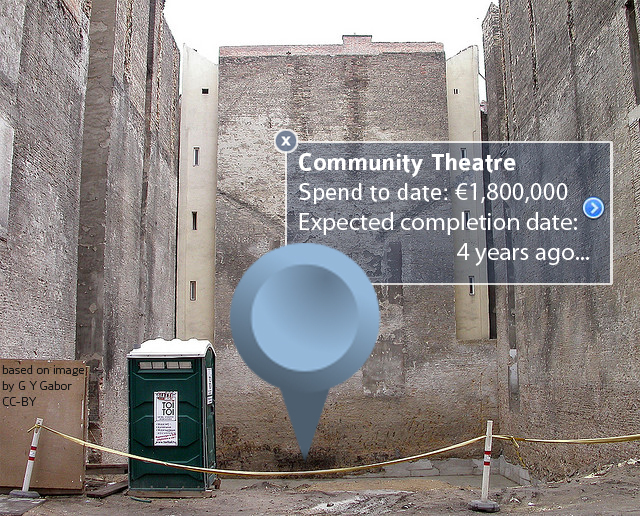 Exciting news from the Open Economics Working Group, who have secured funding from the Albert P Sloan Foundation! In the words of Daniel L. Goroff, Program Director at the Alfred P. Sloan Foundation, "Open datasets have the potential to revolutionize economics as a discipline and accelerate breakthroughs in the field … Support for the Open Knowledge Foundation's work will not only help advance empirical research by academics, but also improve everyone's understanding of important economic processes and trends."
Evidence of the importance of work in this field was further provided by the nomination of two related Open Knowledge Foundation projects to the LivingLabs awards: OpenSpending.mobi – Participatory budgeting through augmented reality, and CityData – Making Cities Smarter – A central entry point to all your city's data. The Working Group also organised this month's Energy and Climate Hack, with some excellent results.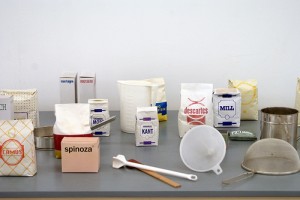 ###Let's make OpenPhilosophy.org
An idea that's been brewing round the Open Knowledge Foundation for some time, OpenPhilosophy.org has secured funding from JISC! We're super excited about getting this one off the ground, creating a site where users can transcribe, translate, annotate and create collections of philosophical texts which have entered the public domain.Find out more on the blog or follow @OpenPhilosophy for updates.
(Pictures of Roman Ondák's "Table" (Berlin, 2010) by Marc Wathieu, CC-BY.)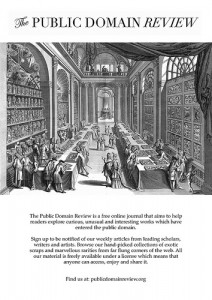 ###Public Domain Day 2012, and PDR's 1st birthday posters
One year old this January, the Public Domain Review has had a fantastic year exploring the rich terrain of the Public Domain, surfacing unusual and obscure works, and offering fresh reflections and unfamiliar angles. To celebrate, PDR released a set of posters for your delight! The first year of the Public Domain Review was made possible by seed funding from the Shuttleworth Foundation. We are now, however, relying solely on support from our readers to keep the project going, so please, if you enjoy the site and wish to see it continue and grow do consider becoming a patron!
##The Open Knowledge Foundation expands…

Local and regional groups have been springing up all over the place in the last few months! There are now 14 incubating or incorporated OKFN:LOCAL groups and chapters across the globe from Finland to Australia to Bosnia and Herzegovnia to India. Check out recent updates on the blog from Austria, Greece, and Switzerland. And we also held our first Meet-Up up in Scotland! If you'd like to know more about setting up a local group or chapter in your area, check out the OKFN:LOCAL info page!
##Musings:
Just in case you missed them, here's a few ofthe things people have been thinking about on our blog. If you've got thoughts and ideas to share, do get in touch with blog [at] okfn [dot] org.
##Upcoming Events:
There are so many events and meet-ups going on all over the place at the moment, you really must keep your eye on twitter and on our Meet-Ups site to stay right up-to date! Here are a few choice picks from the next few months…
You can get an email version of this newsletter here and sign up to receive occasional updates from the Open Knowledge Foundation here.
Theodora is press officer at the Open Knowledge Foundation, based in London. Get in touch via press@okfn.org