With Open Data Day 2017 now two months behind us, it is time to look back and reflect on all that has been happening around the world during this year's celebration of open data.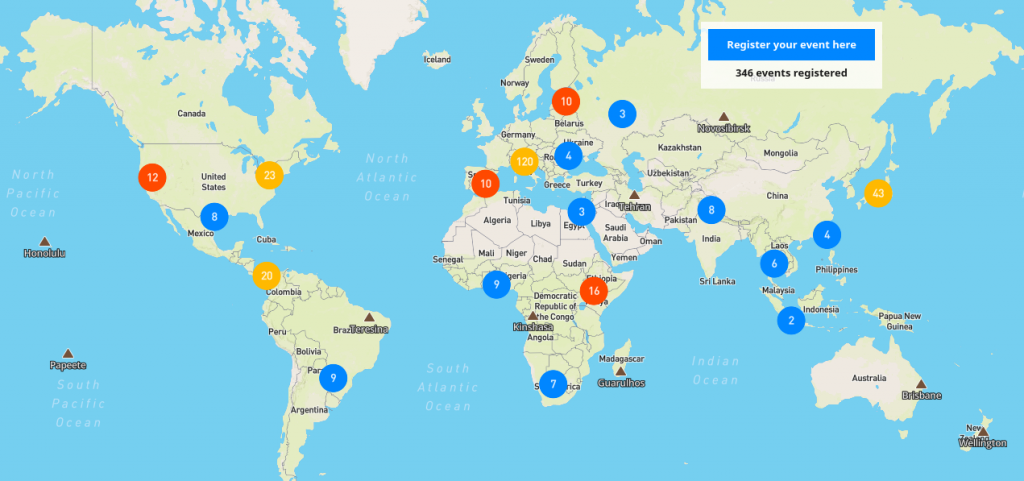 First of all, it was great to see that a record amount of 346 events were registered this year! Many events have been happening in the Global South, an impressive number of events took place in Japan and more events were held across the US than in previous years. As for press coverage, G0v.news wrote three articles reporting on these developments that are worth reading, and The Guardian ran a feature story around Open Data Day on five countries where open data is gaining momentum, including Burkina Faso, Argentina, Mexico, Nigeria and Indonesia.
Today is #OpenDataDay – #OpenData has the power to change lives all over the world pic.twitter.com/MB5an8q4RP

— Foreign Office ?? (@foreignoffice) March 4, 2017
The event was also celebrated online: even so much that our hashtag #opendataday was trending on 4 March! Some tweet highlights are captured in these Storify summaries: part 1 and part 2. On Youtube, you can find lots of videos of Open Data Day events, such as the one below from New Zealand.
Throughout the past months the grant winners have been reporting on their events through our blog. Here is a list of the reports per country and category, so you can easily check up on what has happened:

Open contracting and tracking public money flows
Funded by FCO:
Open data for environment
Open data for human rights
Funded by FCO:
Open science
We are happy that Open Data Day 2017 was such a success, and invite you to share your experiences on this year's event with others through the forum, so we can learn from each other and make ODD2018 even better!
The Community that #OpenData together stays together. #opendataday pic.twitter.com/tc9wNJPcNt

— Justin Doc Herman (@JustinHerman) March 4, 2017